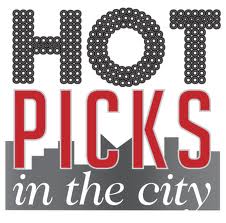 Carmen's Hot Picks of the week: 5 Homes in Chula Vista
The market has slowed down just a bit which is typical around the holidays. That means, the number of homes available compared to the usual frenzy of buyers is for the first time in a while, to the advantage of the buyers. There are less making offers sight unseen than before and more of the typical home  searches happening….spending the time to get into the car and really experience the home, the neighborhood, and the area with which it's placed. This weekend I spent some in Chula Vista, and man…there are some really great homes for sale right now. Take a look at my top 5  or, "Hot Picks," and if you are interesting in seeing any of them, click here.
1. Easy Stroll Lane – Very tight community of homes, but interior  is nice with huge kitchen.
2. Chimney Flats – Huge front room/formal living room, plus extra living space off kitchen.
3. Red Rock Canyon – Open floor plan with entry way converted to an office.
4. Talbot Court – Home sits on a quiet cul-de-sac, ideal for kids.
5. Long View – Kitchen counter space for days plus a walk-in pantry.
Happy House Hunting!