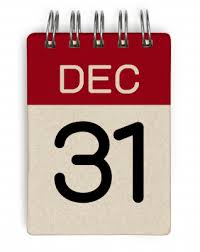 You Can Still Close This Year!
That's right, whether looking to purchase or refinance you can still close this year.  Every December there is a mad dash to get across the finish line by the 31st.  And it isn't just buyers and sellers looking to close before the ball drops. It's the entire real estate industry.  While this can be quite stressful for everyone involved there are two good reasons why this year is different.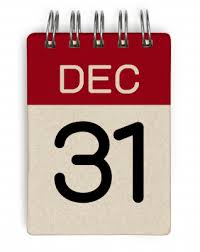 1.  With all of the lending regulation that started to come down in 2010 everyone has been scrambling to meet deadlines while remaining compliant.  As a result from 2010 to 2012 we saw turn times skyrocket because so much of the regulation was released but without instruction as to how to interpret and practice it.  This left a lot of room for interpretation where everyone was still speaking the same language but had a slightly different understanding of the new dialect.  Now several years have passed and with industry-wide understanding of compliance and everyone getting their reps in the turn times are way down and most importantly these turn times have consistently stayed down throughout this year.
2.  Lending volume is down and lenders are hungry for loans.  Since Thanksgiving I've been getting daily emails from my lenders looking for loan submissions they want closed by the end of the year.  Month and year-end only happens in December and everyone including lenders want their year-end numbers to be strong.
So, if you're a home buyer who just got into escrow and still don't have a home for your loan or you're a home owner looking to jump on these great rates we have right now we can help.  Just click on my name below which will send me an email.  In that email briefly describe what you are after and I'll get back to you within the hour.  Or call me direct at the number below my name. Time is of the essence and we are ready to help.
Mortgage Planner & Year-End Closing Specialist
858-863-0264