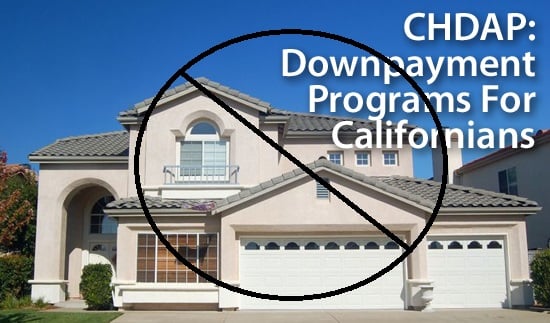 A DPA Has Gone Away – But it's OK!
One of the most popular Down Payment Assistance Programs, the Cal HFA DPA, is gone.  This last week they announced that they are no longer providing those funds to home buyers.  While they certainly weren't only game in town they may have been most popular.  Many lenders used this program for years and were very familiar with it.
Last week I got 2 calls from folks saying that they had been pre-approved with this program and now didn't know what to do.  Well the good news is that there are other options.  Depending on your situation you may qualify for Grants, Loans, Silent 2nds…  There's a ton of stuff out there, the trick is finding the right one for you.
So if you, or someone you know, was hoping to use a Down Payment Assistance Program to buy your home it's time to revisit that.  Let us help you by using our resources to sift through the programs that are available, and put the right plan together.  Simply shoot me an email by clicking here or call so we get you back on the path toward owning your own home.