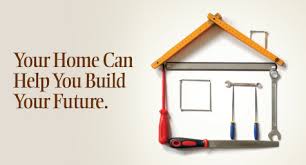 3 Ways To Access Your Home's Equity
Home equity has rebounded.  While the U.S. housing market hasn't completed its rebound, most home values have been rising steadily.  That's certainly good news for homeowners!  CoreLogic, a leading provider of consumer, financial and property information, analytics and services to business and government reports that 91.5% of all mortgaged properties in the U.S. are equity-positive.
There are 3 ways to access your home's equity that don't involve selling your home.  The first is to do a cash-out refinance and the second and third come in the form of a home equity line of credit or a second mortgage.  All three options mean you are tapping into your home's precious equity and doing so should only be after careful consideration.  We all remember the boom years of the last decade when we saw people harvesting large amounts of equity, some up to 100% of the value, only to find themselves and their home's value under water a few short years later.  Nowadays lending guidelines are much more strict when it comes to accessing your home's equity so there is protection in place that wasn't there before.  To find out the advantages of a cash-out refinance or home equity line of credit while maintaining your, or even lowering your monthly payments, and preserving your home's equity click here.
By David Hughson (with thanks to John Robinson's Inspection Group blog post dated 5/14/16)
Mortgage Planner
david@greenmeansgrow.com
858-863-0264