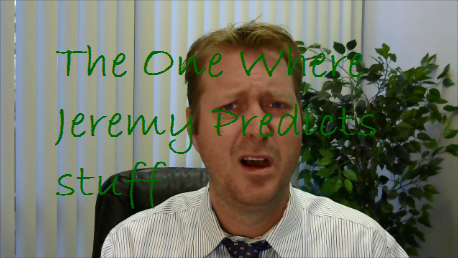 2015 Interest Rate Predictions – and then some
2015 Interest Rate Predictions are a funny thing.  As with any prediction the truth will come so far down the road that most of the talking heads will be on to a new subject by then.  The accuracy of their predictions long past.  However, predictions can be useful when it comes to planning, especially when there is really only one way to go… up.
Although they are not tied together, the Fed has already declared it's intention to raise interest rates back to "normal" by the time inflation is at 2% and unemployment reduces to acceptable levels.  Both of the indicators are moving in that direction and most of the predictions show rates rising in mid 2015.  Of course rates will go up, they are virtually as low as they can be.  So barring another recession, it seems that it's an inevitable future.  See a Bloomberg article about it here.
SO WHAT?
Well, for the housing market it's like this – on a $400k loan a rise in rates of just 0.5% = $118/mo in payment.  The more telling figure?  That's $25k in purchase power.
So that means if interest rates rise but incomes are the same
1 – The same buyer can afford 25k less in purchase price
2 – That means it's likely that the same house can sell for 25k less
Pardon me, but there is a Giant But in the room.  The big but is that math only works if incomes stay the same.  However, according to the Fed and other predictors, wages are supposed to rise along with economic growth.  That would potentially offset the reduced affordability and home values.  Ideally the two will move together and these movements won't be too disruptive to our daily lives.
To get more info on how to beat rising interest rates email me for my free report.
Mortgage Planner
Infallible rate predictor OR guy that just reads a lot?
858-863-0262