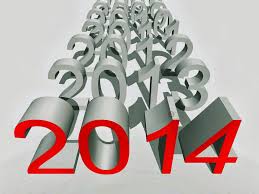 2014 – Halfway There
Today means we are officially halfway there and close the first half of 2014.  So what have we learned so far about the housing market this year?  Well, just like Carmen's next child it has been a surprise.  The housing market has fallen well short of the bullish predictions made at the beginning of the year.  Below are some interesting stats that jumped out at me from several sources including emails sent to me, articles published by The National Mortgage News, The Wall Street Journal, National Real Estate Post, and Fannie Mae, and my brain.
In May, 68% of Americans thought it was a good time to buy a home, while 43% thought it was a good time to sell, according to survey results released by mortgage giant Fannie Mae.
42% of all purchases have been to cash buyers.
Fannie Mae guidelines are eliminating the 2-year seasoning for next-time buyers with 20% down.  Now, all borrowers will be subject to a 4-year seasoning regardless of down payment.
Despite the Federal Reserve tapering rates are better here at the end of Q2.
May marked four straight months of 200k+ job creation.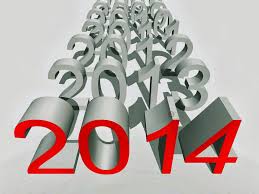 The second half should be better than the first half, according to the Realtors' chief economist, Lawrence Yun. "With continuing job gains, and some increases in inventory, more buyers will start to formally apply for a mortgage and make an offer on a home," he says. But right now, the trade group estimates existing home sales could slip 3.2% this year from 5.1 million in 2013.
National Association of Home Builders chief economist David Crowe sees the economy picking up and home sales accelerating in the second quarter and through the second half of the year.  If jobs continue to increase at a rate of 200,000 per month, more buyers will enter the market, he says.  "I'm not counting on the first time homebuyer. It is the repeat buyer that will lead the charge."
Income growth, not jobs, will be the key to a better housing market, says Fannie Mae chief economist Doug Duncan.
Mortgage Planner to the Stars
858-863-0264