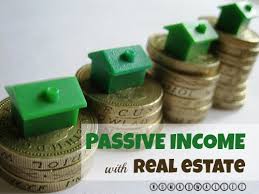 $100 = $20,000
A recent study by the personal finance website SmartAsset shows that having a roommate in San Diego will save a renter $6,768 a year or $564 a month.  While that certainly makes financial sense for renters what many prospective home buyers may not realize is that $564 in monthly rent could be paid to them as a future home owner.  This will dramatically boost their purchase power because with rates so low right now $100 = $20,000 in purchase price.
Let me explain. Let's say your budget shows you homes for sale in the $350,000-$400,000 range.  Knowing that you could rent out a room for $564/mo means you could look at buying a home in the $450,000 – $500,000 range.  I'm guessing that increase would really open up a lot of properties that weren't previously available to you.  And this is a very conservative estimate for roommate rent given that the average rent for two people is $1,743 here in San Diego.  I know from personal experience that you could rent out a room for much more per month.
To find out exactly how much your purchase power would increase given a rental income boost click this link:  I Want To Know What My Purchase Power Is.
By David Hughson
Mortgage Planner – Rental Income Expert
858-863-0264