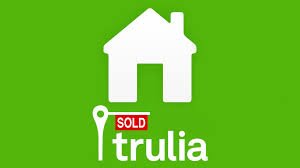 Zillow to Buy Trulia-playing devil's advocate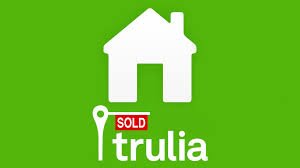 The news in the real estate world is the acquisition of Trulia by Zillow.  Many in the business are writing this off as no big deal and believe that it won't change how they do business (and they may be right). But I wanted to look at it in a different light and play devil's advocate.
Zillow and Trulia are juggernauts of the online real estate space.  I can't stress this enough. Their combined unduplicated audience was 68.4 million unique U.S. visitors in June alone.  This represents 71 percent of the total number of visitors to ALL real estate websites! (according to comScore) Its no small potatoes to buy a company for 3.5 Billion dollars, even if its in shares.
In acquiring Trulia, Zillow hopes to capture more of an incredibly fragmented real estate advertising marketplace. Real estate agents spend an estimated $12 billion annually on marketing to consumers. The combined revenues of the two companies account for only 4 percent of that. The rest of it goes to newspaper advertising and search engine marketing, among other things.  But to think that that 4% share is not going to skyrocket is somewhat naive.  With the amount of traffic that their websites see it is inevitable that advertisers will poor their dollars into that funnel.
The elephant in the room however is the accuracy of the data that users receive from Zillow and Trulia. With many complaints about how the listings are outdated or just plain wrong. To begin combating this Zillow has had discussions with Midwest Real Estate Data LLC, the MLS for the Chicago area, though no licensing agreement was ever reached.  So local MLS listings are not fed directly to Zillow's site. MRED only sends listings to Zillow or Trulia if a local real estate brokerage asks them to, according to Jeff Lasky, a spokesman for MRED.  But how long will this be the case?  Its just a matter of dollars till Zillow has access to MLS accurate data.
Stephen Baird, president and CEO of brokerage Baird & Warner, expressed his concern. "There will be one good multiple listing service, whether it's the one the industry has here or whether it's Zillow or Trulia or someone else," he said. "If I was the National Association of Realtors or realtor.com, I would be really worried."
I think we can all agree that technology is the future of real estate. How drastic and swiftly these changes will come remains to be seen. But take a second and reflect on how you find things of interest, from restaurants, salons, bars, shops, etc. All this information is in the palm of our hands and we base a lot of what we do on the opinions of strangers (Yelp.com). But yes, as of now, referrals from our close friends and family is how the vast majority of people find their real estate agent (above 80% find it this way).   But with a generation growing up on technology and their belief that this technology allows them to do everything themselves with just the push of a button is something Zillow is trying to capitalize on.
Will the whole home buying/selling process become fully automated? Cutting out the agent and creating a system that connects the seller and buyer together and providing all the paperwork they need has to be the endgame that Zillow imagines the future of real estate to look like.
To fight this trend agents need to express their value. Explain that buying or selling your home is a BIG deal and not the commodity that Zillow wants to make it. You should not buy a house in the same way that you buy a pizza.
Check out our Google+ hangout on this topic.
Let me know your thoughts.
Email me- Sam Logan