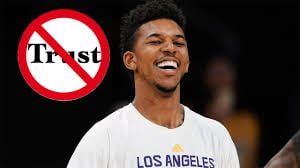 Working With Someone You Trust
What matters most when choosing your loan source?  Is it loan programs, interest rates, closing costs, or all of the above?  Here's a wild idea.  It's about working with someone you trust.  Imagine that.  No interest rate will ever take the place of that no matter how low it appears to be.
In a recent article by Lew Sichelman of the Freddie Mac Blog he writes "The big differentiator among lenders today is timely, pesonalized service".  He goes on to write "So how do you find that lender?  Start your search by asking your friends, family members or trusted realty professional for their recommendations.  Then pick two or three candidates and interview them.  Be thorough.  You will have to live with your choice for a long time".
What a novel approach Lew.  And he's exactly right.  Ask the people you trust to tell them their experience and for their recommended source, then contact said source, and see if they take the time to listen to you and find out what's important to you.
You might be someone who doesn't have anyone to ask for a referral but don't fret.  In place of a personal introduction or direct referral most people go online to see what other people have done and what their experience is.  One great online source for this information is Yelp.com.  If you'd like to see what others are saying about The GreenHouse Group click here.
When you're looking for your next home loan and want to see what makes us different than everyone else out there click here to contact me directly or call my direct number below.
By David Hughson
Mortgage Planner
858-863-0264