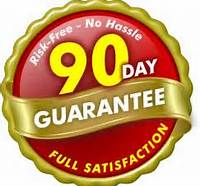 We'll Sell Your Home in 90 Days Or its Free!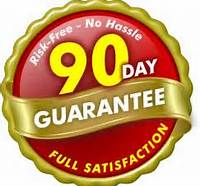 We are so confident that we can get your home sold in 90 days that if we don't, we'll do it for free. Here is a checklist below to see if your home qualifies for the guarantee.

1. You must have a complete physical inspection, termite inspection and foundation inspection completed on your home.

2. Our office and you the seller must come to an agreement on a price that will cause the home to sell. Homes will be listed 7-12 percent below market value. Commissions are 6%.

3. The home must be de-cluttered and staged. Staging does not necessarily mean pulling out your furniture. Our designers can work with your existing dÃcor and add pieces as necessary.

4. You agree to accept an offer within 5% of the list price. A rejected offer within the range immediately makes the 90-day guarantee null and void.

5. The property must be kept clean at all times.

6. A lock box must be installed for ease of showing.
(Seller reserves the right to cancel the agreement after 90-days but not before.)
Thanks for checking in and we look forward to selling your home…Fast!
Any questions or comments email me-  Sam Logan