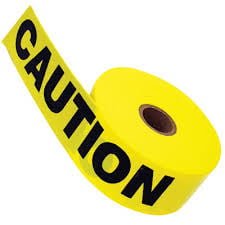 Warning: Your PreApproval May No Longer Be Valid
This week I have some words of caution for you – Your PreApproval may no longer be valid.  Last Friday Fannie Mae changed their guidelines for loans that they will accept.  This means that nearly every lender will abide by these new changes for conventional loans.  Some of the major changes are programs no longer being available and qualification guide lines.
A couple examples are:
– 97% Conforming Loan –  You can no longer do a 97% loan with Fannie Mae.  You must now put a minimum of 5% down.  Of course there's still FHA at 3.5% but the Conforming program is gone for now.
– Qualification – New maximum debt obligations are now lower.  In other words, the percentage of how much you can borrower vs. your income has been lowered.
So what?  Well, if you have a preapproval that was initiated before last Friday the 15th, then it may not accurately reflect these changes.  To find out if your approval is still valid, or if you need to update your expectations while shopping for a home email me here, or give me a call at 858-863-0262.
Jeremy Beck | Mortgage Planner | Program Update Guru