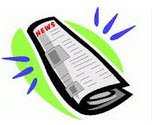 Talk About the Good News – Record High Affordability
What you think about you talk about, what you talk about you bring about – think and talk about this…. Record-High Affordability The National Association of Realtors report the Housing Affordability Index rose 13.6 percentage points to 166.8, a new record high.  A value of 100 means that a family with the country's median income has exactly enough income to qualify for a mortgage on a median-priced existing single-family home. The higher the index, the better housing affordability is for buyers. The reading shows the relationship between home prices, mortgage interest rates and family income is the most favorable since tracking began in 1970. 
"History suggests that home sales can rise even in times of job losses when housing affordability rises," said Yun, adding that he expects sales to turn around by the summer.