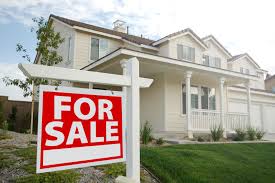 Selling Your Home? First, ask these questions.
Hi everyone, Sam Logan here, the Before-Unit Manager for The GreenHouse Group.
What we're going to talk about today are the first couple of questions that come up when you first decide to Sell your home, and A LOT of questions do come up when your planning to sell your home. (especially if you're a first time seller)
Now we ALL know what the first question is "How much is my home worth?"  Which makes sense… but we'll get to that a little later.
First, you need to ask yourself if you're truly ready to sell your home (physically and emotionally) The physical part being, "Is your house ready to Show potential-buyers?"  And the emotional side, "are you ready to part-ways with your home?"  And if you answer yes to these than your main goal is to show a home which looks good, maximizes space and attracts as many buyers — and as much demand — as possible.
The next big question you ask is, "Who can sell my house?" Finding an agent is something that should not be taken lightly.  In the process of selling you want the least amount of hassle and aggravation as possible, and picking the right agent is the key to making sure this happens.  A good place to start is getting recommendations from family and friends.   Ask them if the agent was attentive, answered their questions, and pursued all leads to help them sell their respective houses.  It's also best to have an agent that has experience in the neighborhood you're selling in. This way you'll know they can market your house correctly and target the right kind of buyers.  BUT most importantly you want to find someone that FITS you, because you have to feel comfortable with the realtor in order to be comfortable with the whole process.
And lastly the question we had to come back to, "What is my home worth?"  There are a lot of factors in figuring out what that final number will be.  From local sales, supply and demand, interest rates, I mean the list goes on and on….just be sure to get ALL the info you can before setting that final #.  And a great service we provide San Diegans, here at The GreenHouse Group, is that we will send you a Free report with up-to-the-minute statistics based on all the homes for sale and sold in your neighborhood over the last six months in all price ranges. Get yours here.. Free Report
Now I know that was just a small sample of the millions of questions that come up when you're trying to sell your home.  So if you have a specific question for me I would love to help you out, just leave a comment below or email me Sam Logan or visit us at GreenMeansGrow.com
Thanks for reading!