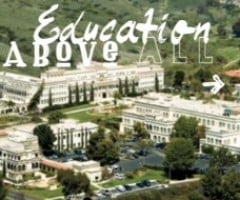 Search: College Towns & Great School Districts in San Diego, CA
Are you on the search for College Towns & Great School Districts in San Diego County?
This could be one of the best parts that makes up our little real estate market here in San Diego.  There are all of these little pockets of the county which seem to grossly outperform others for this very reason.  And, without the skilled guidance and leadership of a GreenHouse Group Consultant to help merge those two worlds of location and school district for you, you might end up with a great home, for a great deal … but miss the school district you were hoping for.  If that costly mistake forces you to consider private school instead, well that that home just ended up costing you much more than its attractive price tag.
While the same may not apply for college towns, there are other rules of lifestyle and future rent-ability which you'll want to pay very close attention to.  If you happen to miss the sublety of one neighbrohood for the other when attempting to place your son or daughter next to the school of their choice without having to pay for boarding – the long term effects of that myopia could prove costly down the road.  There are invisible lines which future renters will use to classify whether or not your home would be a good rental for them, after your kids graduate.
These are all things that we, should we choose to work together, are the best in the world at cosidering we all grew up here, and/or went to school here.  So we can speak from a first person account.
858-863-0263
Here's just one of these helpful school ranking sites you may want to use: http://www.greatschools.org/california/san-diego/