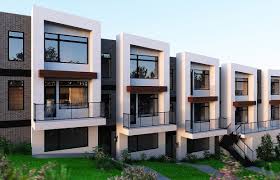 Buying Multiple Units As An Owner Occupied Property
Having see-through vision is not just for Superman.  We all have this power but it's only when we move forward with some intention to execute that vision that we see it's profound impact.
When it comes to buying residential real estate most people think in terms of one home and one purchase and they only own one home at a time throughout their lives.  Some who see their home as more of a business decision rather than just an investment may have enough vision to someday convert their owner occupied home to an investment property and keep it as a rental property.  This allows them to keep their asset and collect rental income which pays for the mortgage, property taxes, and insurance.  This frees them to move on to buy the next property.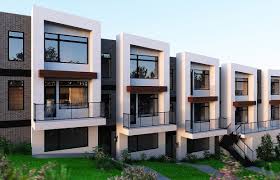 I can already hear you saying "easier said than done".  And you're right, there can be some big obstacles to achieving this vision like needing the equity in the first home as a down payment for the next home which is usually accomplished by selling the home or harvesting the equity through a second mortgage or equity line.  Another obstacle is qualifying for two house payments.  The only way to avoid this is to claim the rental income on your taxes for house number 1 to offset the mortgage before buying house number 2.  This takes time and means bridging this Down Payment/Qualifying gap between house 1 & 2 can be quite difficult.
So this is the part where your see-through vision comes in to play.  You can now buy 2-4 units as an owner occupied property and put down as little as 20% (it was 25%) and immediately collect the rent on the other 1-3 units.  Then when it comes time to move on to the next property you will already have collected the necessary rent to offset the mortgage on house 1 and be able to immediately qualify for the next property without needing to sell.  You may still be wondering where the down payment money for house 2 would come from and the answer is either by harvesting the money through a second mortgage/equity line or buying a one-unit property that allows you to put down as little as 5%.
Whatever your vision is for real estate investment starts with putting a plan in place.  For your free customized Mortgage Plan click here. 
By David Hughson
Mortgage Planner With a Plan
858-863-0264