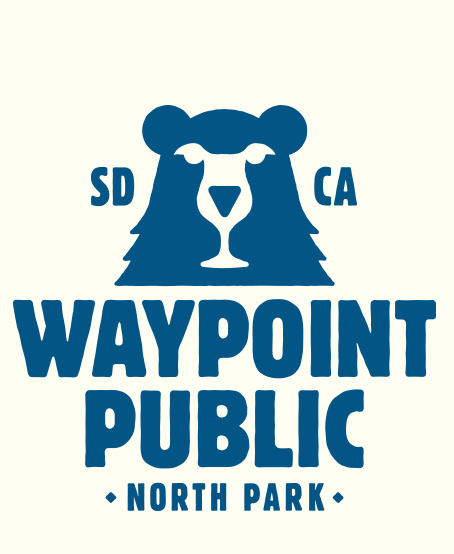 North Park's New Neighborhood Restaurant – Craft Beer and a Kids Area?
We all know how far North Park has come and that it's residents range from hipsters to 70 year old home owners. Who falls in between that wide range? Young families of course and the new restaurant Waypoint Public has literally "tapped" into that cross zone of patrons.
Located on the corner of 30th and North Park Way, Waypoint Public, is the new Linkery, for all you residents of the area. According to Lori Weisberg of the Union Tribune, "
Waypoint Public, which will be the new home for former "Top Chef" finalist Amanda Baumgarten, is conceived as a casual, affordable North Park venue that plans to offer more than 300 bottled craft beers, plus a 30-tap system that will focus on West coast brews. The heavy emphasis on beer comes from Brian Jensen, one of three partners in the restaurant deal and owner of the Bottlecraft beer shops in Little Italy and North Park.
John Pani, one of the co-owners of Waypoint, said he believes that a more affordably priced menu than what had been offered at the Linkery, in combination with an extensive beer selection, will help boost the restaurant's chances of succeeding financially.
"Brian and I had been working for a couple years to find a good restaurant location where we could do something neighborhood- focused with casual food and beer bar, and six months ago, we were able to work out a deal to purchase Jay's position (where the Linkery was)," said Pani, who owns a small hotel in Little Italy and previously had worked with JMI Realty developing local hotel and restaurant concepts.
"We're really trying to do something where people in North Park feel this is their neighborhood spot, where they can stand around and have a beer, and sit down and order food." She also states, "Waypoint will also aim for a family-friendly vibe, carving out a space that will be outfitted with astro turf and bean bag chairs for kids, Pani said."
If it's anything like The Station, located in South Park, this new spot will become a very popular place for the young and old alike – so don't expect to get a table quickly, especially on Friday evenings when school gets out!
When you check out Waypoint Public, let me know what you think!