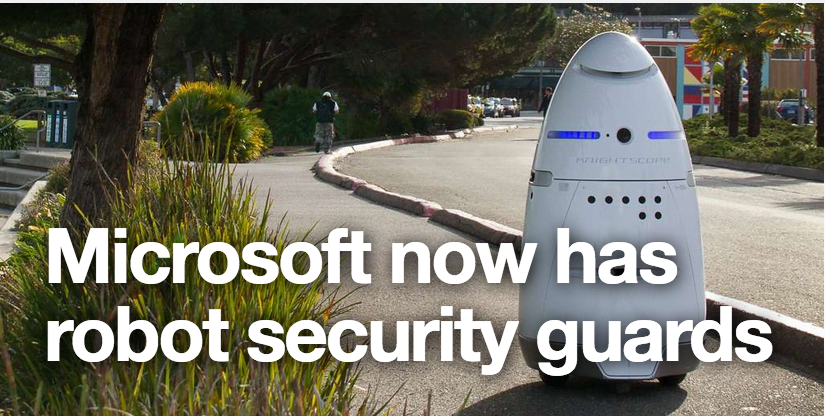 Microsoft has R2-D2 Droids!
Microsoft Has R2-D2 Droids!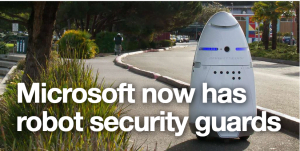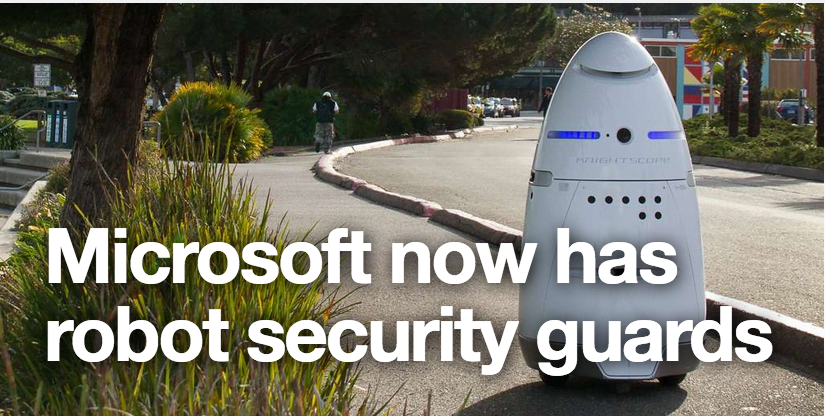 Microsoft has a brand new security detail and its made of droids. They have officially launched a new security system that is fully made of security drones.
These drones have artificcial intellegence which alerts security systems when they believe something is happening. As well as HD security cameras and sensors to take in their organic surroundings. Pretty cool stuff.
Check out this link to find out more about these rad new droids.
-Adrian Barreto