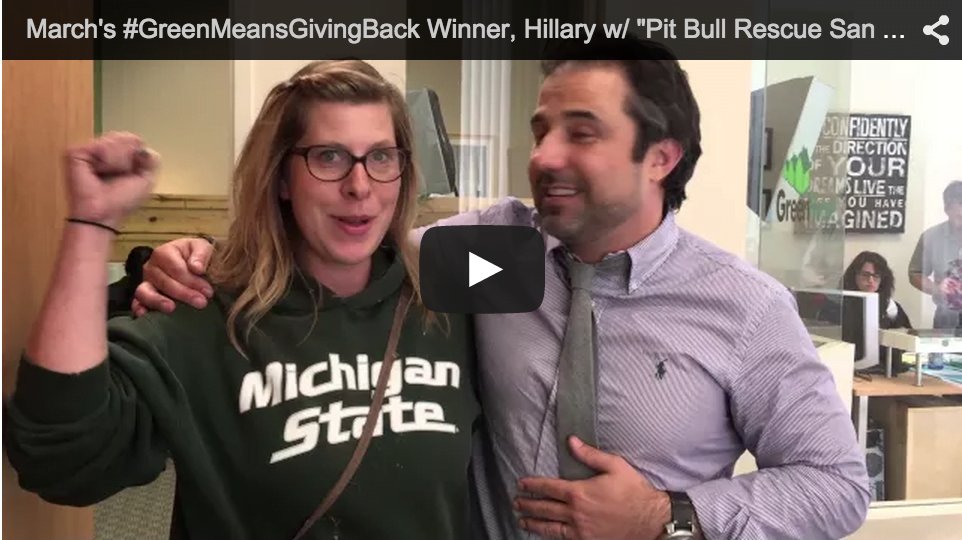 March's #GreenMeansGivingBack Winner, Hillary w/ "Pit Bull Rescue San Diego"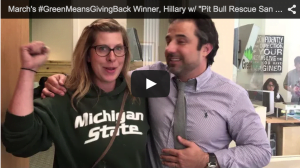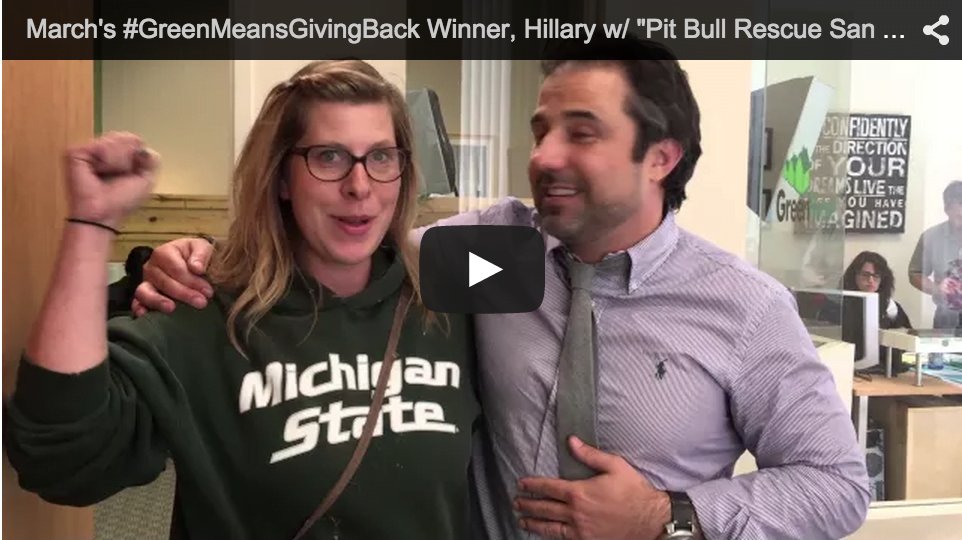 Ok Gang,
March's winner is in, and for the second month in a row (out of two 😉 we're helping save animals … and we love that!  In February, the top vote getter for our monthly #GreenMeansGivingBack charity is "Pit Bull Rescue San Diego" submitted by Hillary N.
She happened to pop by the office last week so being the paparazzi that we are, we took full advantage and got a comment from the maven herself.
This ALSO represents that April nominations are now officially OPEN.  So, go to our facebook page, like the page, and then click on the Event pinned to the top of the page titled "April's Nominations."  Submit your favorite local charity and then bribe your best friends to help "vote" for your nomination by liking your post.  Sound fun?  You bet!  THANK YOU for helping us keep this party of giving back going.
Humbly Yours In Philanthropy & All Things Real Estate-y,
Jesse & The GreenTeam