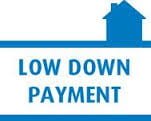 Many potential homebuyers don't realize they don't need a big down payment
Many potential homebuyers overestimate the size of the down payment required to finance a home purchase, according to Fannie Mae exec Christina Boyle.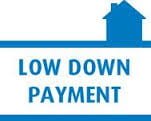 On average, consumers believe they need 11 to 15 percent in equity to buy a home, Boyle said, citing figures from a Zelman & Associates survey of renters and people who live in the homes of others.
"It's a wakeup call to the housing industry that we have more to do to let the next generation know they can get a conforming, conventional mortgage with a down payment of as little as 5 percent (sometimes with as little as 3 percent coming out of their own pockets)," Boyle wrote.
About 4 in 10 respondents estimated the minimum down payment required was at least 15 percent of the purchase price, including those in the prime "first-time buyer" demographics between 25 and 34.
Freddie Mac's purchase of mortgages with down payments under 10 percent more than quadrupled between 2009 and 2013, Boyle noted, and the latest stats for 2014 show that more than 1 in 5 borrowers who took out conforming, conventional mortgages this year put down 10 percent or less.
Source: freddiemac.com
For another great loan option with even a lower down-payment requirement than conventional financing check out Jeremy's great post comparing FHA & conventional financing by clicking here.
858-863-0264