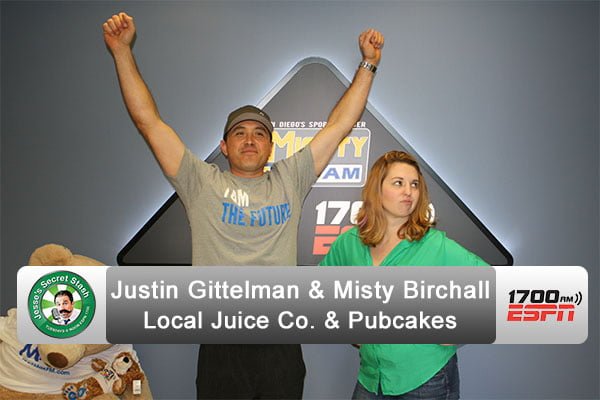 Jesse's Secret Stash: Episode 8 | Pubcakes & Local Juice Co.
Jesse's Secret Stash: Episode 8 | Justin Gittelman on Local Juice Co. & Misty Birchall on Pubcakes
If you love Beer & Cake but also like to keep it real with healthy juices & tonics, your not gonna want to miss this episode of Jesse's Secret Stash.
We bring Misty Birchall, owner of Pubcakes, in to talk about her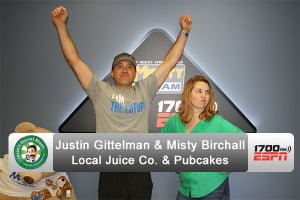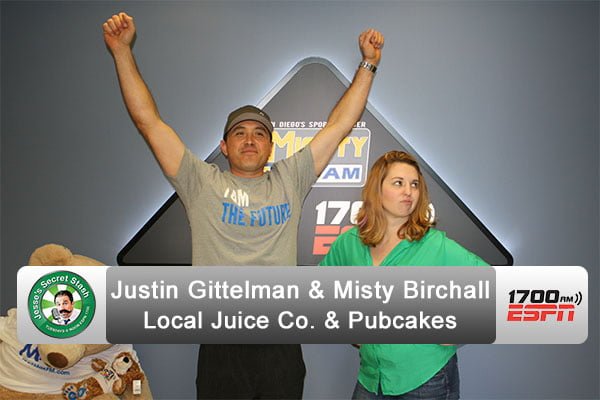 new age cakes. She mixes specialty craft beer with flavorful, fresh cake mixes and more to combine what she has claimed…Pubcakes. Not only can you buy her cakes made, but shell also sell you her mixes premade which come with amazing recipes. Make sure you go to her website through Dec. 25th and type in Jesse's Secret Stash while checking out to get FREE SHIPPING!
And don't forget our healthy side of the episode. We got Justin Gittelman, owner of Local Juice Co., here in San Diego. If you want the freshest, healthiest drinks around, you want to come to this guy. He's not making your average juices or smoothies. Hes making cold pressed juices, tonics and elixers! The freshest s@*t you can get!