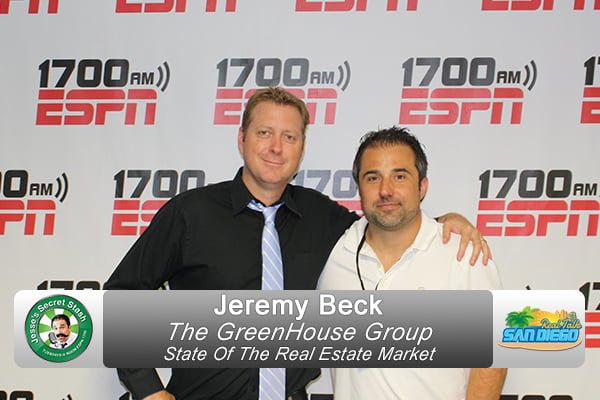 Jesses Secret Stash: Episode 51 | Jeremy Beck
Jesse's Secret Stash: Episode 51 | Jeremy Beck On State Of The Real Estate Market
We got Jeremy Beck, Co-Owner of The GreenHouse Group and Mortgage Planning Extraordinaire on Jesse's Secret Stash for your monthly "State Of The Real Estate Market" in San Diego.
If you plan to buy or sell a home at some point in your life your going to want to hear what Jeremy & Jesse have to say. These two together make the perfect duo, full of years of experience and they are giving away free information like its candy! You won't get this information from anyone else so make sure to watch this episode and build your knowledge of the market before you take the big leap of buying or selling your home!
In this episode they go into stats for new home buyers and sellers and they also give you multiple reasons why NOW is the best time to either buy or sell a home. The rates have never been lower, and are only going up from here! So listen in for yourself and see why The GreenHouse Group is the place to go when buying or selling your first/next home!