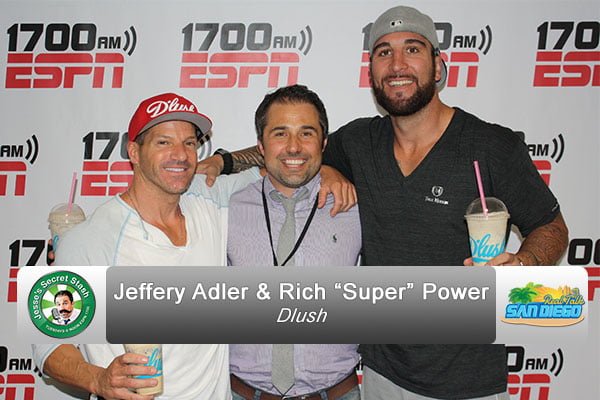 Jesse's Secret Stash: Episode 31 | Rich Super Power And Jeffery Adler on Dlush
Episode 31 | Rich "Super" Power & Jeffery Adler on Dlush
Mayweather VS. Pacquiao?
We got our first sports episode of Jesse's Secret Stash!! Professional Boxer & MMA fighter Rich "Super" Power comes on the stash alongside his partner in crime, Jeffery Adler, owner of Dlush. Together these 2 use the power of healthy drinks and powerful hits to help the youth of today stay on track. Jeffery sponsors tons of events with his Dlush drinks to try and help kids work for there dreams and stay away from drugs and other bad things. He is a 2 time Ted Talks guest who has a true passion for giving back to todays youth.
Rich loves to take time out of his day to hang out and work with the youth to ensure that every kid he meets remembers to try hard and that following your dreams is possible. When these kids get to meet and touch their favorite athletes and stars, it helps them remember that the people they see on TV and youtube are real, and that their dreams ARE possible. When you mix amazing motivation from athletes and great healthy drinks to keep them fit, full & happy, you get the duo of Jeffery Adler & Rich "Super" Power.
Tune in to watch for yourself and to hear our bets for the upcoming Mayweather Vs. Pacquiao fight this Saturday!