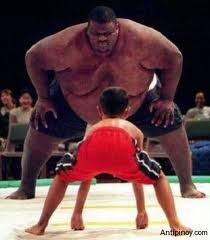 How we use creative strategies to save you the most money
Because nearly all of our business comes from word-of-mouth referrals or introductions from past and current clients, we don't have a hyper-focused niche.  In other words, we don't advertise for a particular client only.  We end up helping those that we meet in what ever way they need help.  That means we have to be knowledgeable and good at many loan products rather than just one.  I believe that it's out of this need that we've become experts at helping folks when others can't.
That's what I'd like to talk about this week – How we use creative strategies to save you the most money.
Many people I meet come to me with a discouraged outlook.  They've either already tried to get financing elsewhere and we told no, or they believe their situation is just plane unlikely.  That's when experience, options and relationships kick in.
A great example of this is a family that came to me to refinance in order to save enough money to keep their home.  However, because of recent changes to their job and credit history they got denied at their bank.  Embarrassed and devastated they tried one more call.  Truthfully, at first I didn't think I could help.  But after calling several of my lenders and discussing it with them in detail I was able to identify a program that would save them $435/mo!
This is just one example of something that happens weekly here.  If you know someone that would like to buy or refinance a home, but they don't know how, send them a copy of this article and tell them you know a guy :).  I'd be happy to do a very easy, no obligation review of their situation to see if we can better help.
Jeremy Beck
Mortgage Planner to the downtrodden
Tell them you know a guy