FHA vs Conventional – What's Right For You?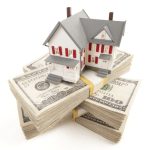 There are a few key differences in FHA and Conventional Financing, and it can be tough to know what the right option is for you if you're putting less than 20% Down. If that's you, email me at;
Scott@GreenMeansGrow.com and we'll set up a FREE 1 hour mortgage planning consultation to see what option is right for you.
Tags: FHA, mortgages, Scott Van Vugt, The GreenHouse Group