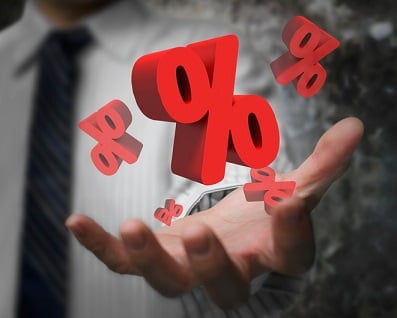 Expect Mortgage Rates To Keep Rising This Year, Says Freddie
Mortgage Professional America | www.mpamag.com
The Federal Reserve fulfilled market expectations by raising the federal funds rate by a quarter of a percent this week – only the third time in a decade the rate has been raised. However, Fed officials had signaled their intentions leading up to the agency's meeting this week – so clearly, in fact, that market expectations of a March rate hike shot from only around 30% to 80% in advance of the meeting.
Those expectations drove mortgage rates up even before the Fed made its benchmark rate hike official, according to Sean Becketti, chief economist for Freddie Mac.
"As expected, the FOMC announced its first rate hike of 2017 and hinted at additional increases throughout the remainder of the year," Becketti said. "Although our survey was conducted prior to the Fed's decision, the release of the February jobs report all but guaranteed a rate hike and boosted the 30-year mortgage rate nine basis points to 4.30% this week."
The 15-year fixed-rate mortgage also rose this week, with its average rate spiking to 3.50% from last week's 3.42%. And the 5-year Treasury-indexed hybrid adjustable-rate mortgage rose from 3.23% to 3.28%.
Becketti said that with the economy finally strong enough for the Fed to implement its plan of regular, gradual increases to the benchmark interest rate, originators should expect mortgage rates to keep rising in the near future.
"Increasing inflation, continued gains in the labor market and the Fed's intentions for further rate increases – all three will keep pushing mortgage rates up this year," he said.
David Hughson
Mortgage Planner
858-863-0264
david@greenmeansgrow.com