Alejandra Rodriguez On Celebrity Estates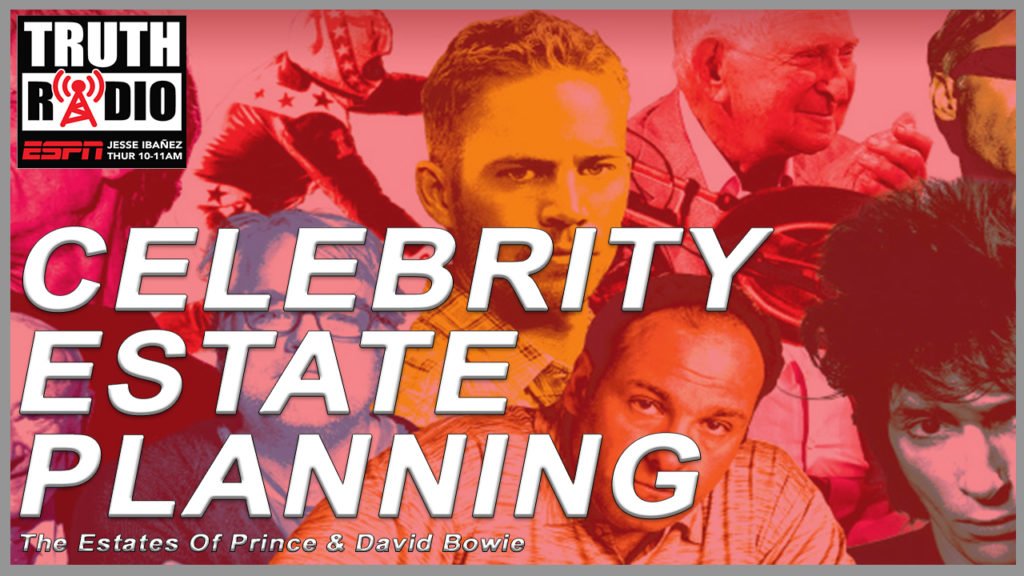 This week Alejandra Rodriguez, owner of Rodriguez Law Offices, joins host Jesse Ibañez to discuss the estates of multiple celebrities. Learn the truth about estate planning on Truth Radio! Together they discuss the estates of Prince, David Bowie, Michael Jackson and Mark Zuckerberg.
Make sure you watch all the way to the end to catch Alejandra quiz Jesse in an epic game of True of False. Did the owner of Pringles ask to have his ashes put into a Pringles can? Watch and find out for yourself!
Remember to sign up for your FREE Home Buyer Class or FREE Home Seller Class! Seats are limited and this amazing class will not last forever so get your free tips now!!
Make sure to download the Podcast below or subscribe to our channel on Youtube to check out all of our episodes! Click Here to subscribe to our non iTunes Podcast.