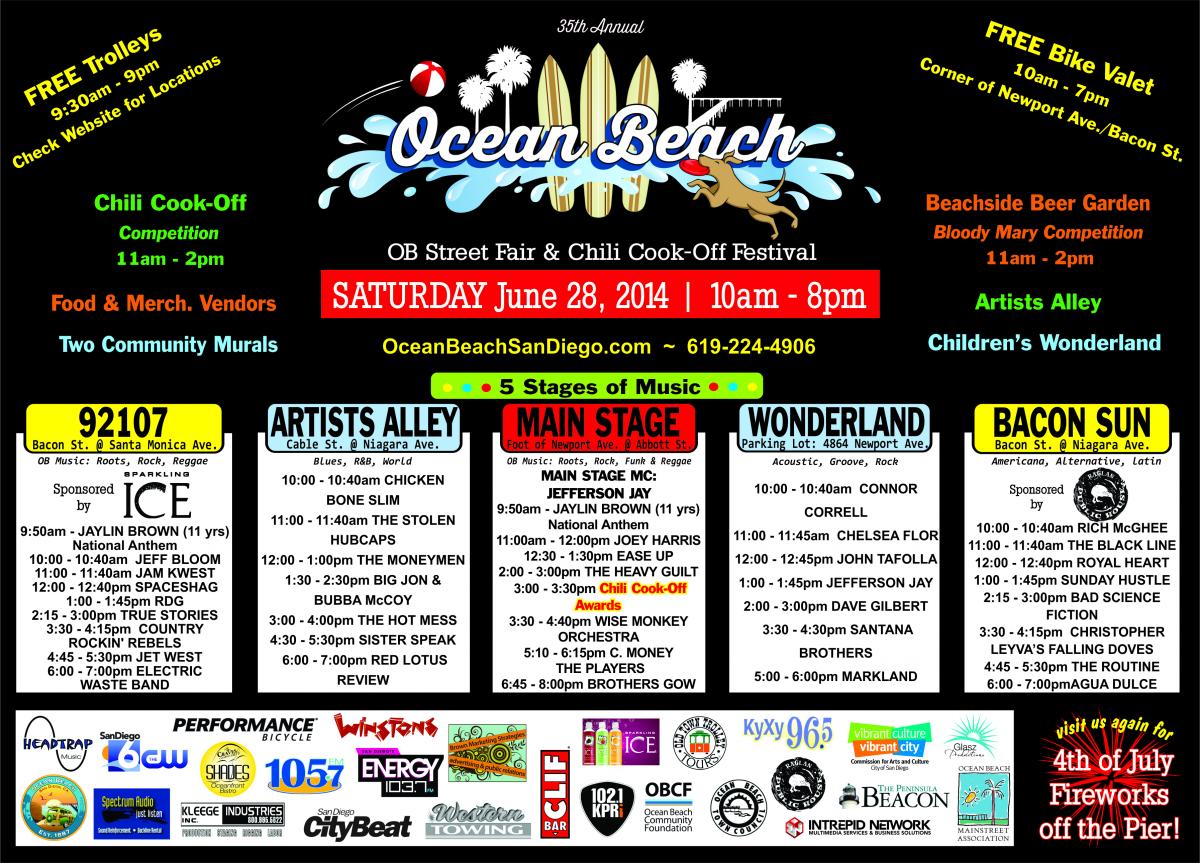 35th Annual Ocean Beach Street Fair and Chili Cook-off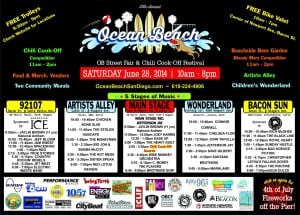 The 35th Annual Ocean Beach Street Fair & Chili Cook-Off Festival will offer attendees eclectic fun in the sun that's great for all ages.  Join more than 70,000 visitors from 10am – 8pm on Saturday, June 28 for tasty festival nosh, art, beachfront entertainment, shopping and more.  The chili competition will feature more than two dozen tastings from amateur entrants competing for the titles of Hottest Chili, Judges' Award and Grand Prize: People's Choice Award.
Attendees of all ages can take part in creating the annual Street Fair Community Mural or take part in playing an Ocean Beach-opoly themed memory game. As well as my favorite activity, the Beer Garden that also features a Bloody Mary contest! And don't forget about the kids, they will have their own festivities to keep them busy at the Wonderland Children's area which is tons of fun for the little ones!  It includes a magician, face painting and caricatures, plus rides and attractions like the cliff hanger slide, bounce house, kids mechanical shark and more.  There will also be a rock climbing wall and various inflatable obstacle courses.
And guess what? Its a FREE event (with the beer garden asking for just a $3 donation) drinks do cost  $ though 🙁  Also, ride to the festival for free!  Go green and avoid the hassle of parking by riding your bike or taking a trolley.  Their is a free bike valet as well as four free trolleys.  They'll be running continuously so you won't miss any of the fun! So plan on heading out early and enjoy all the fun, responsibly.
For more information visit OB's website.
Leave comments below or email ME and I would love to see your photos from the event, just post them on our WALL.