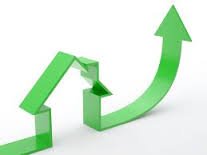 3 Ways to Increase Purchase Power
Need a loan to purchase a home?  The journey to home ownership starts with a loan conversation.  While I know it's hard to resist the easy access to real-estate websites with their color photos, charts, statistics, and mortgage calculators, you'll do yourself a big favor and save yourself a lot of grief by starting your home search with a lender. Soon after the loan conversation starts people often discover that there is a gap between what they want and what they can afford.  Shocking, I know. When that happens it is easy to be disappointed but that's where a solid mortgage plan comes into play.  The upside is that most people find with a little time and sacrifice they are in a position to buy what they want within 6 months.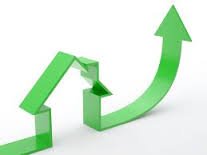 There are  3 ways to increase purchase power immediately:
Put more money down.
Increase your housing payment threshold.
Eliminate debt.
There are other ways too like adding a co-signer or buying down the interest rate on a mortgage but I want to focus on the three I've mentioned here.  Option 1, more money down can be tough to come by because usually people account for their total available funds right from the beginning and there isn't any additional mattress money available but it's important to know gift funds are allowed as long as they come from a family member.  So focusing on options 2 & 3 it's important to mention one fact about debt and purchase power.  For every $100 you take on in house payment or eliminate in debt = $20,000 in purchase price.  Yes, you read that right.  That is what you call getting a lot of bang for your buck and the reason is because usually mortgages are financing the collateral for 30 years.   So, payoff that credit card with a $100 minimum payment or refinance your car loan to lower the payment might save you $200/mo.   "Transferring" that $200 to a house payment means $40,000 more in home price which can be the difference you need to make that home ownership a reality. By David Hughson Mortgage Planner to the Stars (that star is you) 858-863-0264