Preparation | FREE Home Value MarketWatch
Ideal Time Frame: [1 year - 3 months preceding target sale date]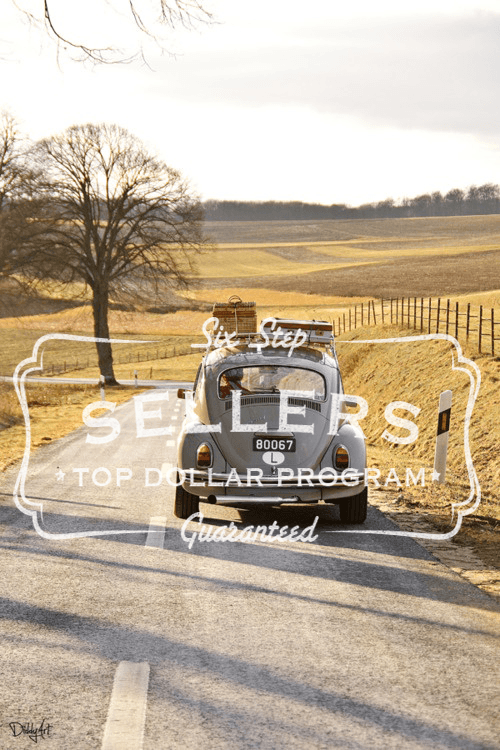 Its been said, how you start something is usually how you finish it.  That is to say, that if the first step you employ when selling your home is sharing a frenetic phone call with an agent because your home has to sell in a month … that's probably not the most ideal of conditions.  When someone asks me, "How much is my home worth?"  The answer is always tied to time.  If you have to be sell in 30 days, that could be a very different number than if you have 90 days or more.  In order to set your next move up to be a great success, my best advice is for us to get the conversation started early.  While you might agree that none of the big lifting will get accomplished until we are within about the 3 month window of your target sale date, one of the most valuable tools I can share with you at this stage is our Home Value MarketWatch.  Its a live feed to the pulse of what your neighborhood is currently doing.  Together, we monitor in real time the new listings, the ones going to escrow and the recently sold homes.  In no time we'll get a good idea as to what price you belong at, just based on comparing and contrasting from the recent activity from your neighbors.
Get started.  You don't need another online evaluation.  You need to know the truth, first, before you can even begin to invest any time into this.  Here's how you get it:
Interested in learning a little more about our process?
Here's our step-by-step formulaic approach to making sure you arrive at exactly where you are supposed to be, on time, safely (aka a quick primer on how we separate ourselves from everyone else out there):

Step 1: Two-Part Intro: (1) Quick Informal Walk-Through, Then (2) Pin-Point Price Suggestion Video
Ideal Time Frame: [3 - 1 months preceding target buy date]
CLICK HERE to learn more about our Step 1
Quick Informal Walk-Through
This shouldn't take more than 15-30 minutes.  We come out your house, you show us around and point out all the items which make it, well, home.  We'll take some quick photos (not the real ones used for marketing), notes, and a we're on our way.  We front load all the work, which takes the load off you.  Nothing formal (as the title implies) & the purpose is simple: share all the info available to help me, help you make an informed choice on your best option(s).
Pin-Point Price Suggestion Video
This mind-blowing use of technology will surely be the most impressive, comprehensive & professional demonstration of your home's value and market positioning you've ever seen.  That should be "enough said."  But I'll add this:  The traditional CMA (or, Comparative Market Analysis) is dead.  Its an old technology for an old world.  If an agent shows up to your home with a "CMA" kindly thank them for their time & show them to the door.  Why?  Its not enough anymore.  Our Pin-Point Price technology takes EVERYTHING into consideration, not just comparable homes which have sold recently.  Trust us when we say:  you going to want to know everything that goes into this before you chose the which option is best for you right now.


Step 2: "Huddle Up" Initial Consultation & Room-By-Room Review For A Top Dollar Sale
Ideal Time Frame: [3 - 1 months preceding target sale date]
CLICK HERE to learn more about our Step 2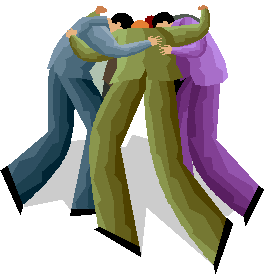 The Anatomy of the 90 Minutes for our Contracts "Huddle Up":
Initial 10 minutes:
*"Opening Ceremonies".  Its hello on steroids. Then we get to work.
The next 10 minutes we review the findings and confirm the numbers:
*What are the final numbers?
*Where are you going, do you need our help with your next move?
Then, 10 more minutes invested in the How:
*Here's how we are going to get your home sold for top dollar in half the time of a typical listing
*Introduction to my 6 Step Process.
*My 3 critical roles.
Most importantly, we invest 20 minutes in discovering your Why:
*The 7 most important questions you might ever be asked
In the last 10 minutes of the "Huddle Up":
*I'll offer my best advice to you, whether we believe we are a good fit & we get started on the plan.
The final 30 minutes of our time together:
*We go over the contract, sign & inaugurate our relationship as the firm who is going to help you "Cash In while Moving Out".
Room-By-Room Review
Here is one of the BIG differentiators.  Most of the traditional real estate agents are addicted to "hope-ium" – just hoping to sell homes out there right now by throwing it on the MLS.  Listen:  Everybody wants to sell for top dollar.  But how many agents actually have the human resources, the in-house design team, the cadre of imaginative contractors and low-dollar tradesman to do what needs to be done in order to actually manifest a top dollar sale?
Before choosing the agent who is going to sell your home for you, ask them what their pre-listing process is.  If they even have one, I guarantee that has more to do with them than it does you (you'll know what that means when you feel like taking a shower after posing the question).  Then, PLEASE ask us what ours consists of.  We'll compare notes and, chance are, you'll want to copy ours:).

Step 3: Media Day | Your House Goes To Hollywood
Ideal Time Frame: [3 - 1 months preceding target sale date]
CLICK HERE to learn more about our Step 3
Professional photos, anyone?
These are some *actual real estate photos* taken by agents to *promote* their listings.  Now, you tell me … do these just sell a home or what?
HD Video Walk-Through of your home w/ some of the most cutting edge technology available.
I had someone ask me, "Why a video?" .. just the other day.  She went on, "… doesn't one of those virtual tours work just the same?"  That's kinda like saying, "Man .. this ancient Redwood Tree is really giving my chainsaw fits.  Perhaps I should switch to this butter knife instead."
Is your jury still out?  Check out this version of our HD Video Walkthrough where we can also use some of the most powerful marketing out there to sell your home:  YOU! 😉

Step 4: Don't Guess, Test.  Then The BIG LAUNCH! | Goin' To Market
 Ideal Time Frame: [3 - 1 months preceding target sale date]
CLICK HERE to learn more about our Step 4
Don't Guess, Test.
We prefer to use as much science and systemic process as available to us.  So, we don't guess first, we test first.  And with that feedback we receive from the pool of
 your would-be-buyers, we then go to market by design vs. hoping for luck.  This technique employs many different angles depending on the market you're in.  But we always utilize the local broker caravan (for other agents to preview the home first) as well as property specific websites (promulgating to a world wide audience).
Then, Launch! The first Saturday of the home's visibility to the market, we throw a launch party for the home and make it available to the market and the neighborhood.

Step 5: "Escrow" | 6 Victories Until We Give Them The Keys
Ideal Time Frame: [1 month preceding target sale date]
CLICK HERE to learn more about our Step 5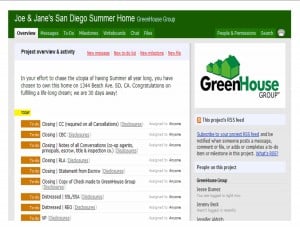 A real estate transaction in a distressed marketplace has a lot of what you might call "Integrated Complexity". There are 100's of pieces of paper requiring upward to 78 different signatures and initials, 100-150 different phone calls and emails, 43 different people from at least 14 different industries that typically touch your file which all takes place throughout the 7 stages of your escrow process! Every "I" has got to be dotted, every "T" crossed – because if there are ever any mistakes made along the way, guess who pays for it? YOU!  Not only in lost time and money, but in the unfortunate event that you have to return to the market, its very difficult (if not impossible) to secure top dollar for your home after fallout (whether it was your fault or not).  We use a premium platform service to ensure mistakes are mitigated, and a team assembled to carry that promise out. Kevin P., a recent client of ours, really appreciated the utility of this and mentioned it on 
his Yelp.com review:
 "He's quick to put his one-on-one thoughtfulness to each and every step of the process and even creates a website that you can track each documented step of the lengthy process."  Thanks Kevin, and we hope you'll come to appreciate that touch also.

Step 6: "Celebrate!" | Mission Accomplished & Welcome to the Family
Ideal Time Frame: [Target sale date achieved]
CLICK HERE to learn more about our Step 6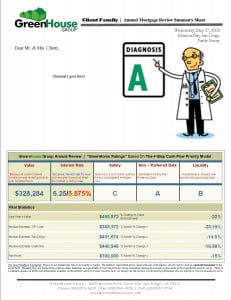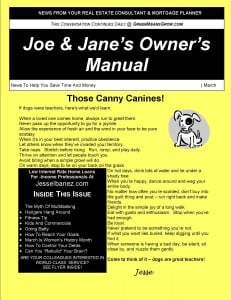 Once the dust of the Celebration party settles is where some of our clients tell us our greatest value begins. Where some people, like taxi-drivers, take off after they get their commission check only to never hear from them again. We like to keep a pulse of the market, our position within it and our long term goals in sight so we can remain intentional with our most valuable assets.