Reverse Mortgages – How they Changed This Week!
Hey There Greenies! So if you're reading this post you are probably in the market for a reverse mortgage. Well, some things happened with Reverse mortgages this past week, which could have an effect on qualifying, or the amount of equity that you are entitled to.
Lending guidelines changed on April 27th. This change affected how lenders look at FICO scores, Co-Borrower and Reserve requirements for your impound account, just to name a few.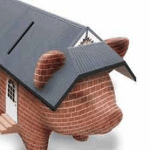 So my recommendation is this, if you were on the fence about pursuing a reverse mortgage, and it's a conversation you had but hadn't made a decision, Call us immediately! Because that conversation might have changed, and if pursuing an alternate ave of financing becomes more attractive, the time to do that is now.
f you are in the market for a reverse mortgage reach out to us at;
858.863.0260 ext 114