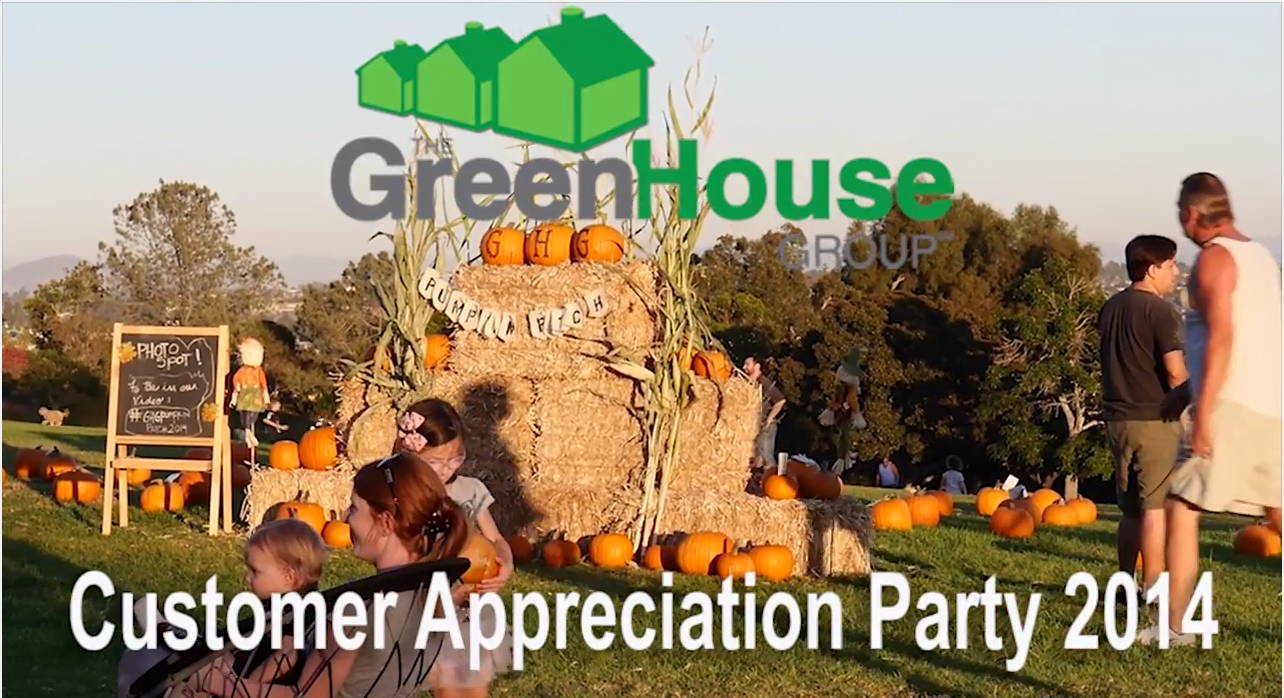 "Pumpkin Patch Party & Movie In The Park" The GreenHouse Group Customer Appreciation Party 2014
| | | | | |
| --- | --- | --- | --- | --- |
| | | 1st Annual Pumpkin Patch Party & Movi​e Night In The Park | | |
70 Pumpkins, 250 Tacos & 1 Gigantic Movie Screen
About a year ago, we sat down as a team and asked ourselves a question: If our friends were throwing a "holiday party," what would we want to go to?
As you know, the end of the year is jammed packed with company parties, travel to see the folks, and crazy commitments. The one thing it doesn't have a lot extra of: Time. So we chose to mark a date in the calendar which had meaning, but could be enjoyed by everybody who wanted to hang out without the feeling of dread for "having to attend another stinkin' party."
This year the Pumpkin Patch Party & Movie Night In The Park was born. We truly thank each and everyone of you who came out to party, grabbed a pumpkin to carve, ate some food and hung out. You guys are who comprise us, and we are so grateful that you are in our family!
We look forward to next year's party as we are already scheming on how it could be even better 🙂
See you there, or sooner,
Jesse & The GreenTeam