Mortgage Planning, Step 1: Discovering Your Why
Whether you're purchasing or refinancing, finding out where to start can sometimes be the toughest part. Let's say you are a first time home buyer. You may want to buy, but don't know for how much or even how to look. And if you're refinancing, you might not know if you qualify or if it makes sense to pursue a refinance. So the first thing that is most important in both situations is figuring out your "Why". Why do I want to buy, or why do I want to refinance?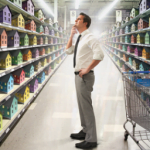 There is always a reason to pursue either option, and the importance of discovering this reason cannot be understated. The answer to the question "why do you want to buy a home?" might seem obvious at first. You might just want a house. But as you start to dig a little deeper we start to find why you want a house. Is it your first home? Is it an investment property? Do you have long term goals with the home? The answer to all these questions and more come to surface and it's these answers, as mortgage planners, which help us determine the perfect mortgage plan for your specific situation. Not only do these questions reflect your personal needs and priorities, they also dictate what loan programs may be available and what avenues to pursue.
Once the proper foundation has been established, priorities have been addressed, goals have been set, and the why has been answered. It is time to start putting things into motion. It is time for the next step. It is time for your pre approval.
If you have any questions on whether or not now might be a good time for you to refinance or call, e-mail me at Scott@GreenMeansGrow.com.