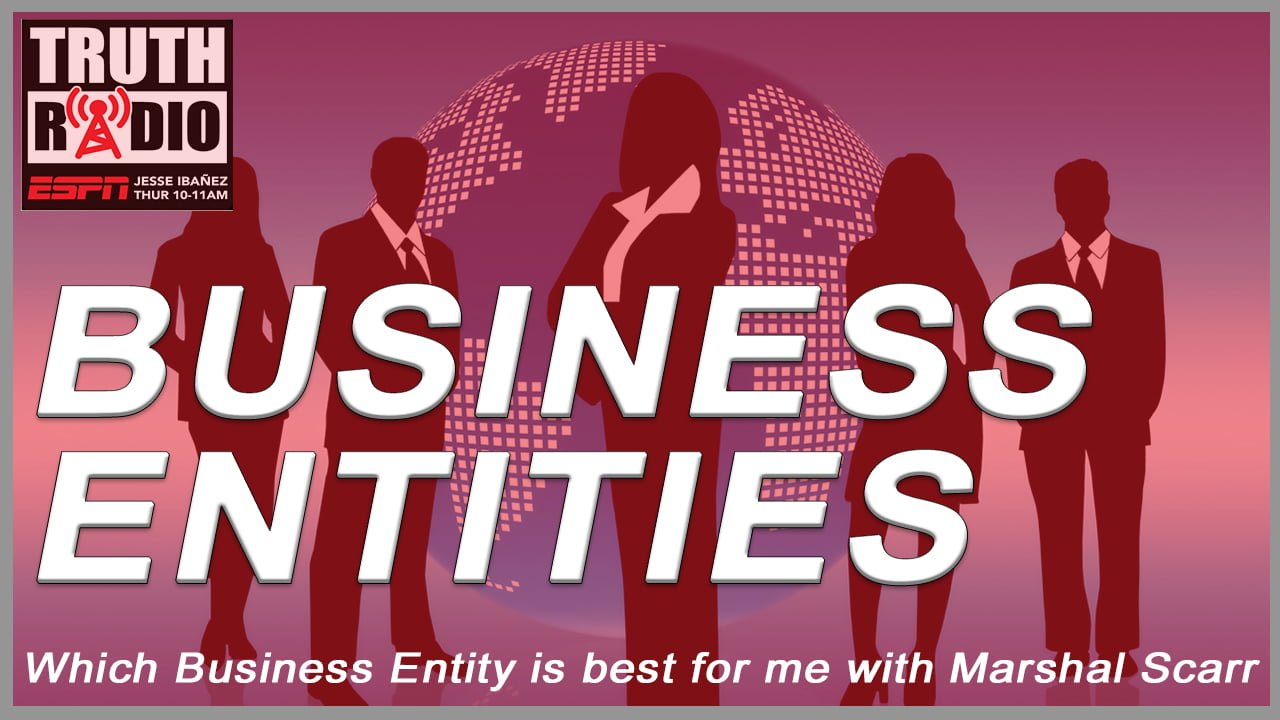 Marshal Scarr on Business Entities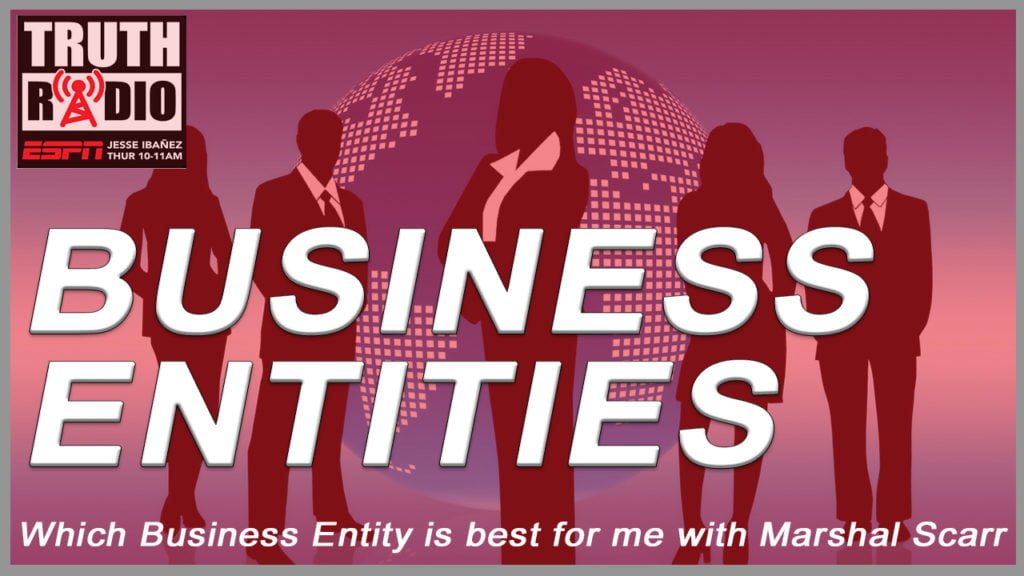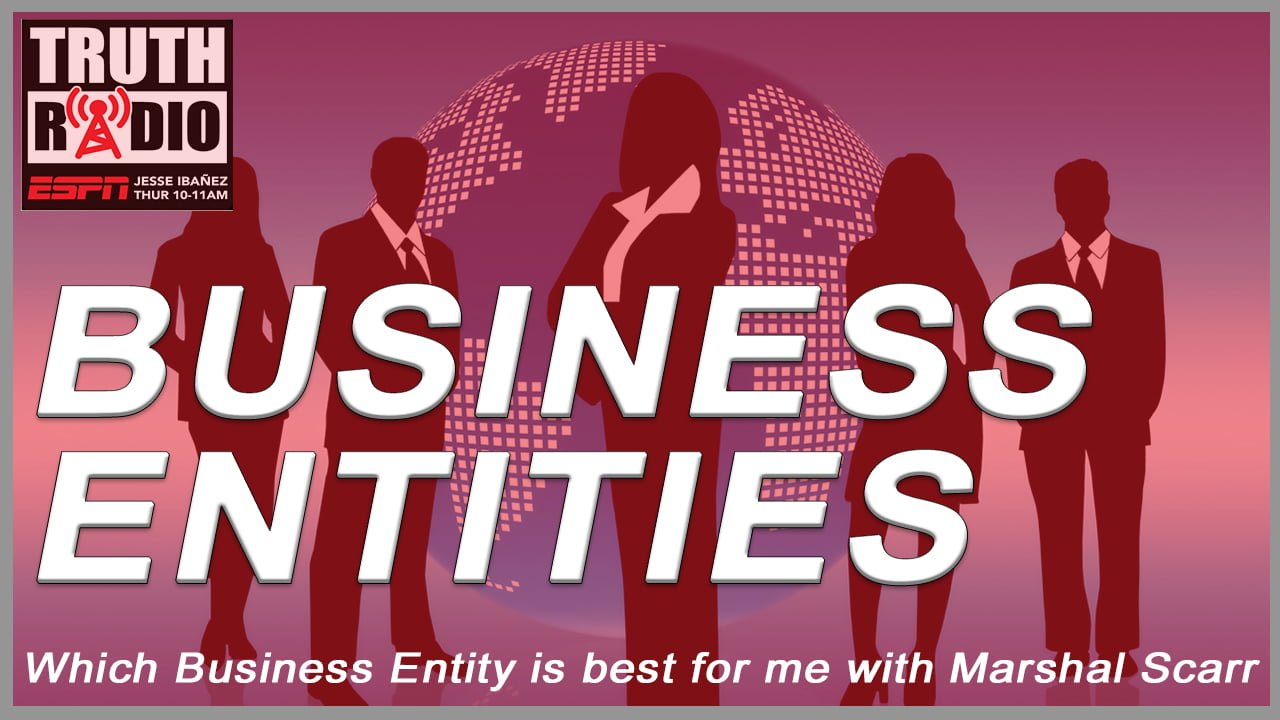 This week we have Marshal A. Scarr, partner at Peterson & Price, to talk with host Jesse Ibañez about tricks and tips for business owners. In the first segment they discuss the difference between the 4 main business entities, LLC, LLP, S Corp & C Corp and why you would want to choose one vs. another. Sometimes, you might not even be ready to form an entity and knowing the right timing and right one to pick can dramatically change your business, so make sure to check this out if you fall into this category. 
After talking entities, Marshal & Jesse discuss having an Entrance & Exit Strategy as well as The Life Cycle Of A Business. Understanding the life cycle of business will make you realize you need to have an exit and entrance strategy. Having both of these things is essential in running a business. Most people have an entrance strategy, but most don't have an exit strategy. What would happen to your business if god forbid you died tomorrow? Who's going to run it? Who's going to handle the finances? Will you be able to sell the business later? All good things to think about before entering the business world to make sure you and your company is safe.
If any of this is grabbing your attention, make sure to check out all of his videos and check him out at http://PetersonPrice.com or call him at (619) 234-0361!
Remember to sign up for your FREE Home Buyer Class or FREE Home Seller Class! Seats are limited and this amazing class will not last forever so get your free tips now!!
Make sure to download the Podcast below or subscribe to our channel on Youtube to check out all of our episodes! Click Here to subscribe to our non iTunes Podcast.