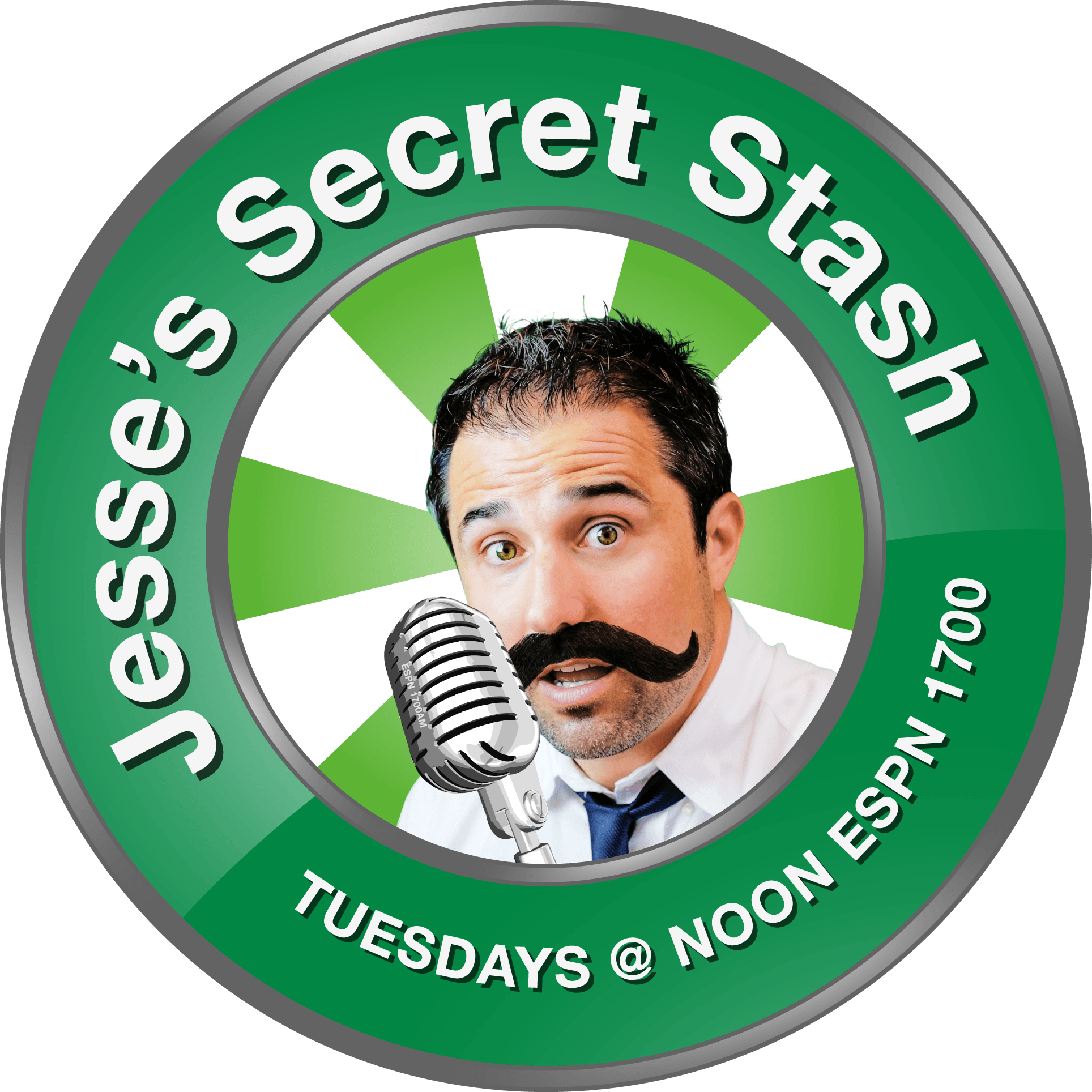 Did You Know That We Were On The Radio Now? Introducing: "Jesse's Secret Stash" On ESPN Radio 1700AM
[Here's the show we did with Anders Varner & Bryan Boorstein of CrossFit PB earlier this month]
We were presented an amazing opportunity to increase our visibility, and we said "yes!"
That offer came from the 3rd largest talk radio station in San Diego, ESPN Radio 1700AM — for the 3rd most listened to time slot throughout the day = the lunch hour.
But, with the "yes" came the next question: what's it going to be about?!
While the first answer to whether we would do the show or not took time to mature, the answer to this question came immediately: make it ALL ABOUT YOU. You, our clients. You, the local leaders. You, the coolest local people who are doing the coolest local things…and tell your story. And, leave the listener, in exchange for their attention, with some great secrets on How You Did It. Then, in exchange for the listener paying you with their attention, you pay them back with an offer that could ONLY be found here. And that is "The Stash."
So, share some secrets & a cool story, leave something valuable in the stash for those who want more.
Check us out every Tuesday from 12-1PM on ESPN Radio 1700AM, or, on the "Listen Live" tab at http://www.ESPNRadio1700.com/listen-live
*Perhaps you or someone you know would be a great fit for the show's format? If so, please let us know by filling out the form at http://secretstashradio.com/suggest-a-guest/
Fearless Leader,
Jesse