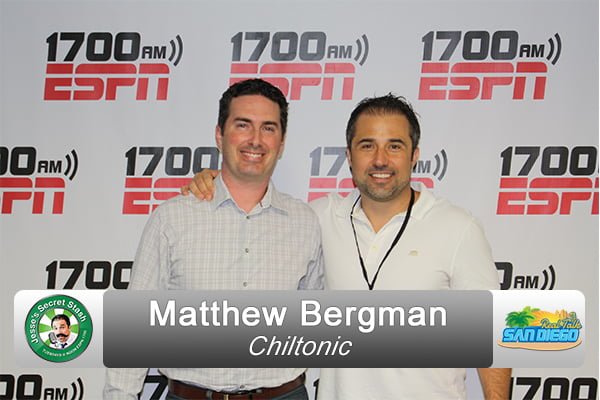 Jesses Secret Stash : Episode 50 | Matthew Bergman
Jesse's Secret Stash: Episode 50 | Matthew Bergman on Chiltonic
Celebrate our very special 50th episode with Matthew Bergman, owner of Chiltonic in Encinitas! Matthew comes in to discuss why his business is the new revolution of healthcare, Cryotherapy.
Using cryotherapy, athletes and weekend warriors alike are able to get better results and a quicker pace. Get back to your workout quickly without all the aches and pains that come with it.
In this episode he discusses how Chiltonic can help you Reduce Inflammation, Recover Faster, Splice Your Metabolism, & finally Increase Your Quality Of Life. So make sure to check out his videos and learn why you should get into Chiltonic ASAP.