Jesse's Secret Stash: Episode 48 | David Feeney on How 3-D Printing Is Going To Change The World
We got David Feeney, owner of SD3D, on Jesse's Secret Stash this week to talk about the wonders of 3D printing and how its going to change the world. He first describes what 3D printing is and the different methods of going about it. He then discusses how it has already changed the way inventors bring their products to the market by lowering their cots dramatically, as well as their time.
He even goes into how Amazon plans to change the way they do things using this amazing new technique. We are in a new industrial revolution and David is at the forefront with his amazing company, SD3D. So check out our videos and see for yourself why this is changing the world and find out how to get connected with his awesome team!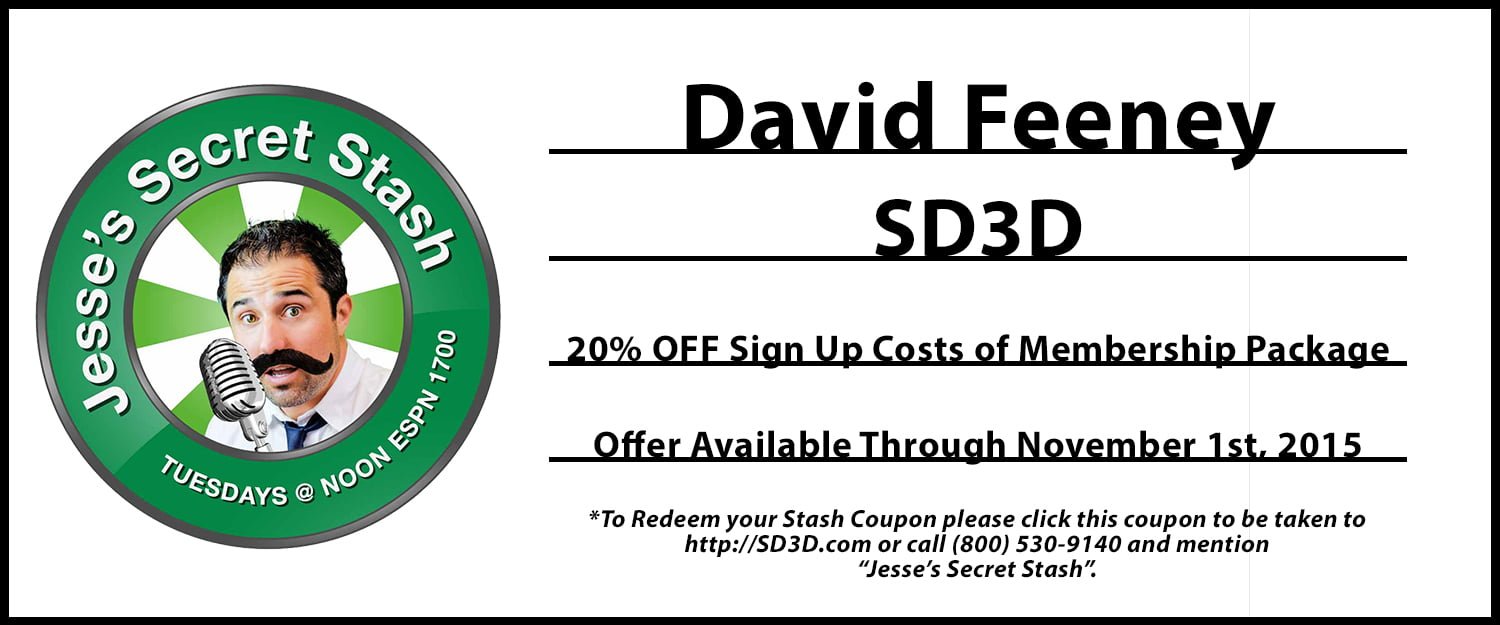 Tags: 3D Printing, Adrian Barreto, David Feeney, ESPN, ESPN 1700Am, Jesse Ibanez, Jesse's Secret Stash, JSS, Real Talk San Diego, RTSD, SD3D