Jesse's Secret Stash: Episode 47 | Charles Williams & Kyle Yaege on Friedman Brannen And Associates & Hickman & Robinson LLP
We got Charles Williams from Friedman Brannen and Associates along side Kyle Yaege from Hickman & Robinson LLP on the stash this week. Together they leave us all with some amazing life lessons about business. They discuss the importance of understanding your contracts, knowing who your dealing with, overcommitting, and last but not least, planning your exit strategy,
What do you plan to do with your business 10 years from now? What does your business partner plan to do? Make sure you figure these things out early on to avoid issues in the future. Contact Kyle & Charles now and get yourself ready now!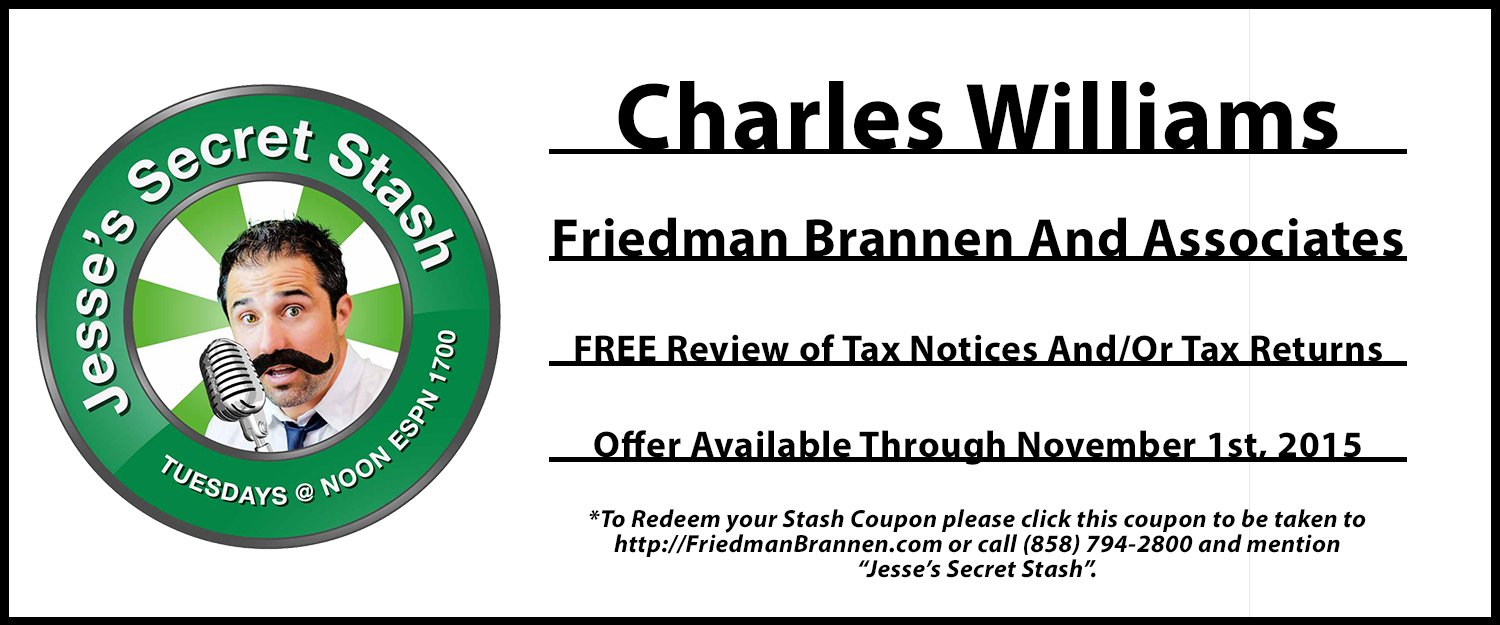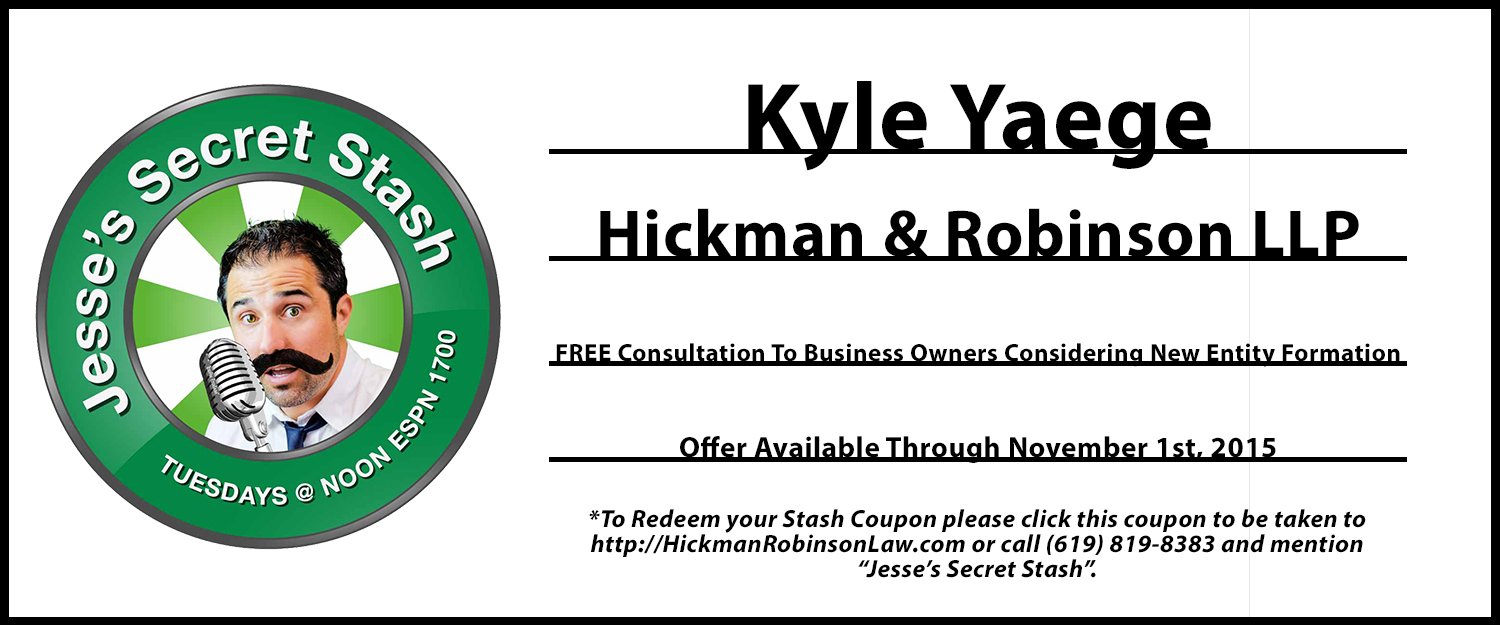 Tags: Adrian Barreto, Charles WIlliams, ESPN, ESPN 1700Am, Friedman Brannen & Associates, Hickman & Robinson LLP, Jesse Ibanez, Jesse's Secret Stash, JSS, Kyle Yaege, Real Talk San Diego, RTSD