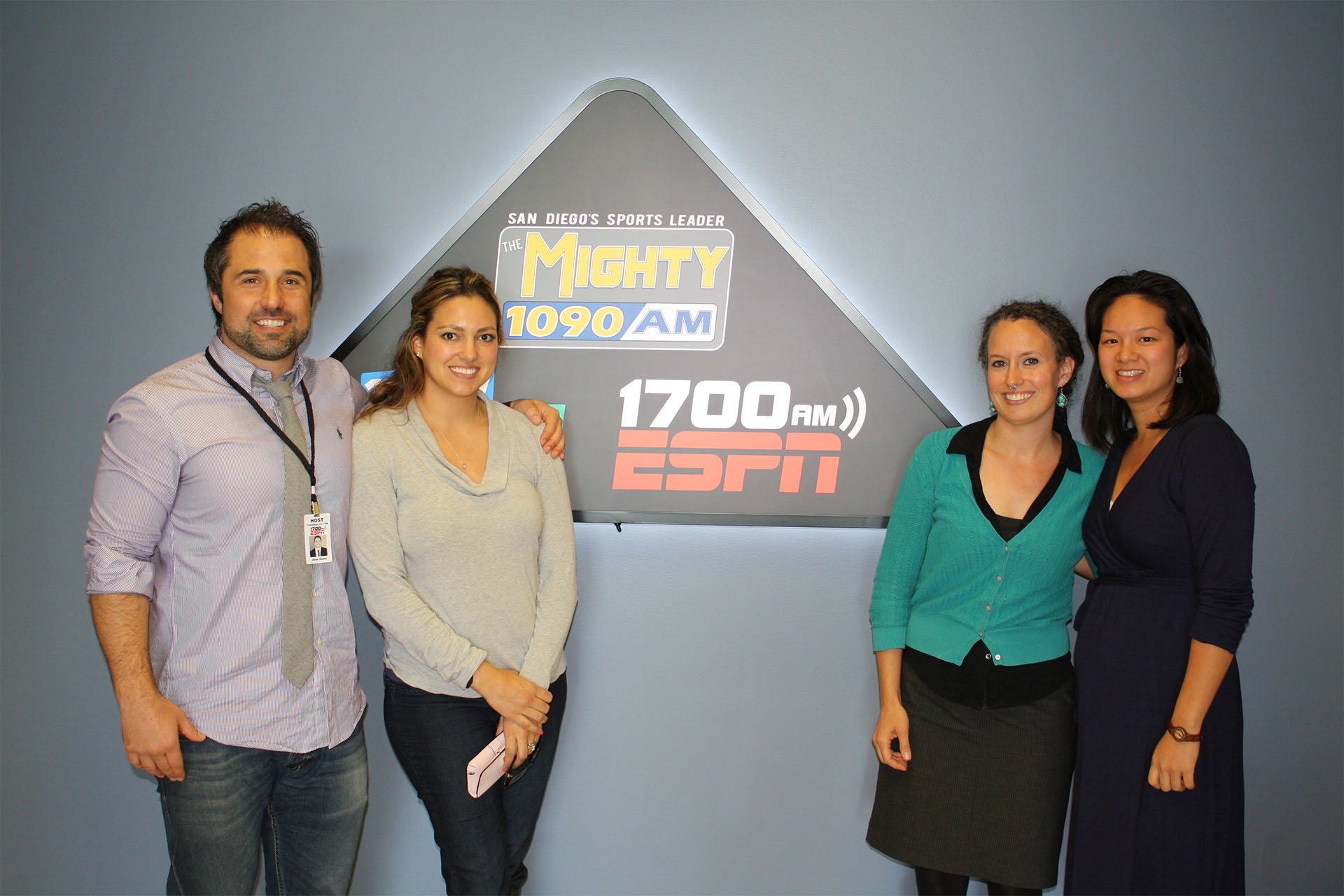 Jesse's Secret Stash: Episode 18 | Jamie Boyd on Whole Family Acupuncture & Thy Dinh on Shui Chiropractic & Wellness
Jesse's Secret Stash: Episode 18 | Jamie Boyd on Whole Family Acupuncture & Thy Dinh on Shui Chiropractic & Wellness
If you want to expand your knowledge of pregnancy and how to take care of yourself or wife during this intense 9 month period, than make sure to tune in to this weeks episode of Jesse's Secret Stash!
This week we bring on Jamie Boyd. owner of Whole Family Acupuncture, and Thy Dinh, owner of Shui Chiropractic & Wellness. They both work on the same street in Bankers Hill and work together using their talents to help parents go through their pregnancy the best & healthiest way possible.
Jamie Boyd specializes in old school chinese medicine, which just so happens to be the oldest medical practice that is still used today! She uses her soft acupuncture skills which have been developed over years studying overseas to relieve all sorts of symptoms during pregnancy, sport injuries, car accidents, and much more. She drops some intense knowledge on pregnancy and why acupuncture and lifestyle choices can make the world of difference during pregnancy. Make sure you listen to what she has to say because she explains it better than I ever could with some amazing analogies that make it simple to understand.
Dr. Thy Dinh uses another method of helping people relieve pain and other symptoms during life. She uses chiropractic & wellness knowledge, which she has developed over years of training, to assist people with their pains. She knows everyone is afraid of "The Crack" that happens when people get adjustments but she ensures that you don't need the crack to get properly adjusted. There are many different avenues of getting adjusted especially while pregnant. People forget that your body is changing during the pregnancy and you have to make sure to take care of it during this transition to make sure you come out healthy and comfortable on the other side.
Make sure you tune in to this amazing pregnancy special episode of Jesse's Secret Stash and hear from the experts themselves as to why you need their services. And remember to get your Stash Coupons below and get hooked up on your first visit!