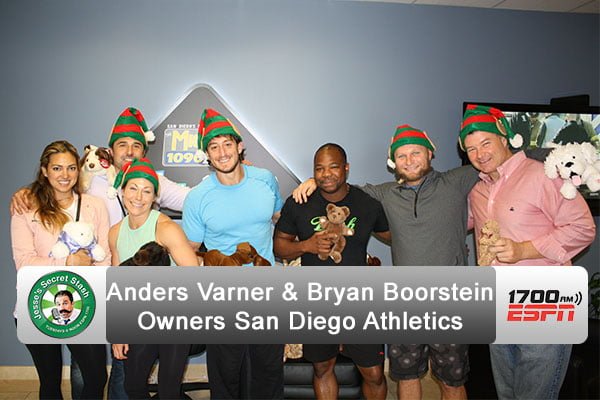 Jesse's Secret Stash: Episode 10 | Anders Varner & Bryan Boorstein on San Diego Athletics
Episode 10 | Anders Varner & Bryan Boorstein on San Diego Athletics
Check out this weeks special fitness episode with, Anders Varner & Bryan Boorstein, owners of San Diego Athletics (Formerly known as PB Crossfit). They came in with friends, Jenn Ryan & Bob Manning, to have some fun with your host Jesse Ibañez. If your new years resolution is to get in better shape, your not gonna want to miss this episode of Jesse's Secret Stash!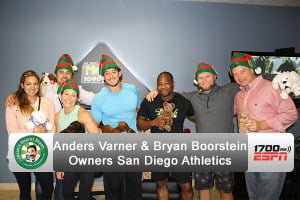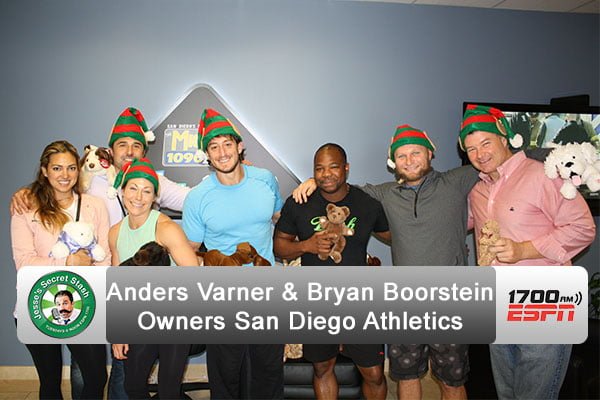 Tune in to hear Anders & Bob talk about how Bob became able to surf again! He went through trials & triumphs as he brought his body to the best shape of his life.
Also, make sure to check out Jenn & Bryan talk about Jenn's story as she reveals how she became one of the most bad-ass chicks around. This girl can not only hang with the guys, but can beat them. Plus she drops one of the best jokes we've heard on Jesse's Secret Stash!
Make sure to check out this very special holiday episode of Jesse's Secret Stash!