Asset rich and income poor? Well, don't write off qualifying for a loan just yet, because you may still have some loan options.
There are a couple programs out there that now cater to those who are a little bit more heavy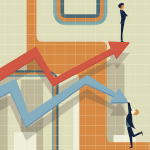 handed on the asset side of things rather than the income side of things. One of these programs is an asset based program and the other is an equity based program. Like all other loans these two loans carry other determining factors, such as FICO scores and even age. However, if you are in that position where you have been loading your investments over the years and are on a limited income, it's definitely worth taking a look at these loan options.
So, if the above scenarios sound like that of your own, and you are intrested in seeing what loan options might be available to you. Pick up the phone and give me a call, or email me at;
858.863.0260 ext 114
Tags: buying a home, mortgages, refinance, The GreenHouse Group