[youtube id="VUaCRzUI3l0″ mode="lazyload" align="center"]
Please watch this ridiculous video, first, about what Tom Cruise has in common with your Annual Review!
(to make it larger, just click the bottom right of the YouTube player)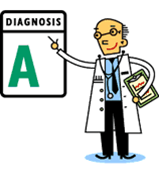 Hello,
I am continually striving to provide excellent care and service to our real estate family.  One of the additional services I would like to offer you is that of an annual review.
An annual review can be as simple as a phone call or as in depth as a comprehensive analysis including a visit to your home.  Some areas that I cover in an annual review are:
*Current Market Value – again, with a comprehensive home visit or simply an analysis of recently sold comparable properties.
*Referrals to service providers to start, continue, or complete any projects you need help with around the home.
*Revisiting the loan or loans you chose when you purchased the property and reconnecting with your lender to help you obtain any necessary additional information.
*Strategize about building wealth.
Remember, I am here s your trusted resource.  Be it about real estate, or any other questions about your finances you might have.
I am happy to be your real estate consultant for life. And look forward to catching up with you. If you would like to schedule an appointment, please start by filling out this quick form and we'll contact you per your preference: http://vid.us/yd34t
On Your Team,
Jesse