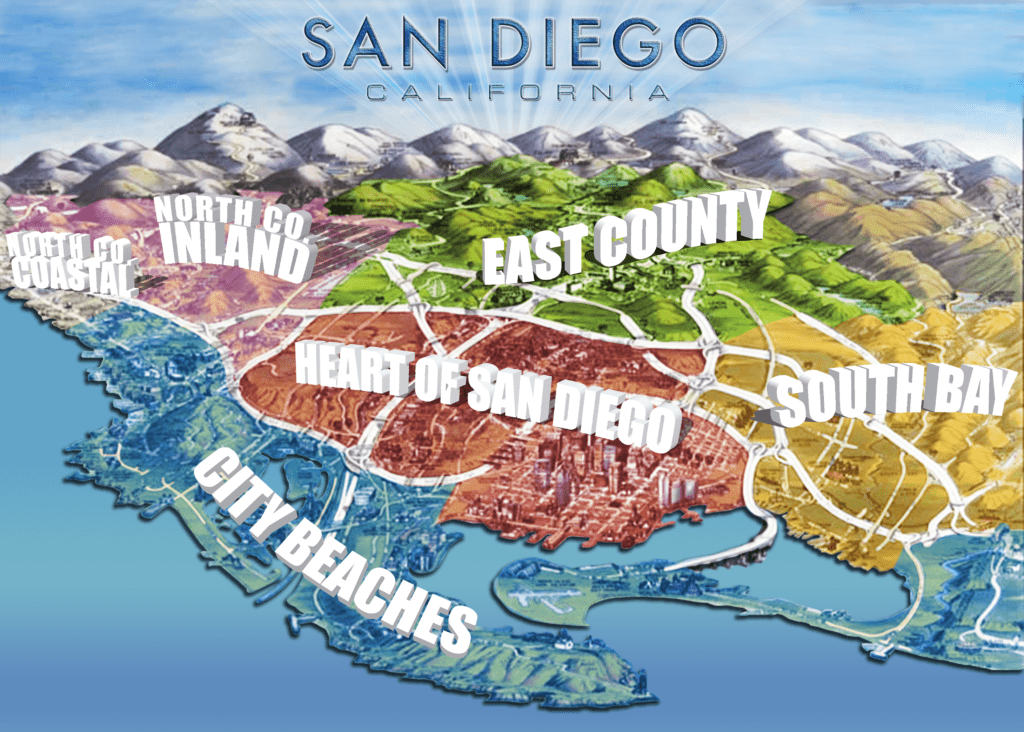 When is the best time to plant a tree? 10 years ago, right? When is the next best time? Now! It's been said that luck is always preparation meeting opportunity. I would only add, in this context anyway, that it happens at the intersection of prudence. We need to look no further than the last 7 years to determine why that last part is abundantly important. It's no longer 'cute' to look at real estate as an investment that's addicted to "hope-ium." To be a buyer in this brand new marketplace you've got to be willing to do what other people don't to get what most people won't. Gary Keller, co-owner and founder of Keller Williams Realty, is quoted in his book "Shift" that the market is now, "a price war and a beauty contest." This couldn't be truer. But what is just as true if you're a buyer is that it's also a foot race. To be a successful in this Buyer's Market, you gotta be fast & you gotta be best … and you gotta be both at the same time. Someone much wiser than me once said, "Don't try to motivate people…you gotta find motivated people." This axiom is just as true for choosing your representation wisely. As a matter of fact, in the last market, all you had to do was fog a glass and have a shingle up on your wall – and you could help people buy and sell real estate. Today, this is no longer true. As a buyer, the intended and unintended consequences of not hiring slow and firing fast as it pertains to your Real Estate Consultant you choose – could leave such permanent damage, it might leave you wishing you would've never bought in the first place! Don't settle for anything less than the best; that's no longer negotiable. Make sure that who you choose not only passes your gut test, but also comes highly recommended and has at least 5 references to back it up. Along with all that, anyone who has already gone through that space will confirm that there are always two parts to that equation: 1) People, 2) Tools. First, The Best People: The human capital making up the help you get is the most important consideration.  And we know that once we meet, you'll confirm that to be true for both of us.  But what you might not know, yet, is that matching the best people with the best tools, is just as important.
Let's spend some time on what tools you can expect from us, to help you get from where you are to where you want to be, shall we?
"Not all Real Estate Agents are created equal."
Every agent has their own way of doing business.
Here's our step-by-step, formulaic approach, to making sure you arrive at exactly where you are supposed to be, on time & safely (aka a quick primer on how we separate ourselves from everyone else out there):
Preparation | The Best Home Search Tool, EVER.  
And a FREE 1Hr. HomeBuyer Class
Ideal Time Frame: [1 year - 3 months preceding target buy date]


CLICK HERE to see our Prep Step
The Coolest Home Search Tool, Ever.
While most every other search tool I have ever seen/used keeps the focus on homes, this search tool has integrated lifestyle design to accompany what's for sale.  Its might be the coolest thing you've ever used to augment the typical home search.  Check it out by clicking on this guy:
FREE Home Buyer Class
New To The Process (First Time Buyer) -or- Curious To Know How ALL of the Home Buying Rules Have Changed (Any Kind of Buyer)?  >>Sign Up for the Next Home Buyers Class.<<   It's actually more like a HomeBuyer College because when done you'll feel like you graduated as a semi-pro: LIVE Classroom style format over a multi-media presentation by our buyer specialist, includes a Q & A session at the end, covering:
1) Finance: Interactive presentation from our Mortgage Planner, David Hughson, showing you what you need to know and how to go about getting to Pre-Approval (leaving the old standard Pre-Qual in the dust).
2) Real Estate: catching you up on the new rules of the real estate game
*What to look out for (caveat emptor)!
*How to place REAL value on what you see when coming up with an offer price vs. their suggested retail price.
Also, find the answers to many of your questions with these 9 Free Reports:
1) 5 Powerful Buying Strategies
2) How To Save Thousands Of Dollars When Buying A Home
3) Five Questions To Ask Your Lender – Before You Sign Anything!
4) How To Buy A House With (Little Or) No Money Down
5) How To Stop Wasting Money On Rent And Buy A Home Instead
6) The 'Big Move' List The Unspoken Things You Should Know About Moving
7) 6 Ways To Beat The Stress Of Buying A Home
8) 7 Different Reasons To Own Your Own Home

Step 1: "Huddle Up" | 90 Minute Initial Consultation
Ideal Time Frame: [3 - 1 months away from target buy date]


CLICK HERE to see Step 1
Start by 
>>CLICKING HERE<<
to visit our Initial Consultation Page for Directions, Laundry List of items and Questionnaire to fill out and bring in for your visit.
That video above is from 2008!  We've been taking this "different" approach to Real Estate Consulting from day 1.  And if you're wondering what its all about and why its important to you, you might be curious to know what some other people from even way back then were saying about it: >>What are they saying about The 90 Minute Initial Consultation behind Jesse's back?<<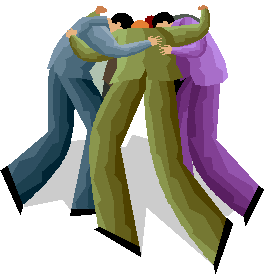 The Anatomy of the 90 Minutes:
Initial 10 minutes:
"Opening Ceremonies."  Its "hello" on steroids. Then we get to work.
The first 30 minutes is all about you:
*What are you after?
*Where are you looking?
Then, 20 minutes invested in the How:
*What are the 2 biggest challenges awaiting you in this market?
*What's my 3 part plan to navigate you through those challenges?
*Introduction to our 6-Step Process.
*Reveal my 3 critical roles.
Most importantly, we end with 20 minutes to discover your Why:
*The 7 most important questions you might ever be asked
Final 10 minutes:
*I'll offer my best advice to you, whether we believe we are a good fit & we get started on the plan.

Step 2: Identify Your "Purchasing Power" | Pre-Approval
Ideal Time Frame: [3 months – 1 month preceding target buy date]


CLICK HERE to see Step 2
Mortgage Planner & a Mortgage Plan vs. Loan Officer & a Pre-Qual
What is a Mortgage Planner?
| | | |
| --- | --- | --- |
|   Loan Officer Prequal |  VS |  Mortgage Planner Strategy |
|  Gives you a $ amount you qualify for | |  Identifies the Best Structure for your unique situation |
|  Picks a program for you | |  Helps Compare ALL available programs so YOU can choose whch is best |
|  Decisions are based on numbers alone | |  Considers all aspects of your life to build a strategy |

Step 3: "The Big Bad Kickoff Tour" | SmartHome Tours
Ideal Time Frame: [3 - 1 months preceding target buy date]

CLICK HERE to see Step 3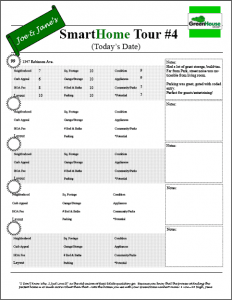 Here's where most of my competition thinks I'm crazy, and most of my clients are thanking me crazy.  Why, because now its time to have some fun and match the tongue in our mouth with the one in our shoe.  We've sifted and sorted with MarketWatch, and its time to get in the car and play scientist with the available favorites on your list.  But (and here's the crazy part):  The goal of Step 3 is
not to buy a home this day.
  While this drives traditional real estate agents nuts, our clients love it because they can understand that to be a successful buyer, the goal is to truly understand what makes up a cross section of your marketplace.  When we get out there, experience shows that the last thing you want is to see 5 homes in an afternoon and leave only remembering the 1 living room that you loved the most. This will happen every time though because home buying is a very emotional process. It's imperative that you have a checks-and-balances system to ensure that your left brain is getting as much of the attention as the right gets by default. Well, feel comfortable because we've thought of that for you, too. It's called our GreenHouse SmartHome Liechert Scale and with it around you can kiss buyers remorse goodbye.

Step 4: "GO TIME!" |  Where The Magic Happens
 Ideal Time Frame: [3 - 1 months preceding target buy date]

CLICK HERE to see Step 4Because NOW we're Cookin'!
Remember when we talked earlier about Gary Keller saying this market is "a price war and a beauty contest", then me adding that its also a foot race? Well, here comes your chance to showcase your weapons, your good looks and your blinding speed.  Now, with the Big Bad Kickoff Tour in your belt, you are officially the most seasoned new buyer in your marketplace right now, and you're ready to rock because you have the one thing that's missing from most of your competition:  confidence.  Confidence as to why you are here, what you are after, and the experiential base of having seen at least 5 homes already while studying what makes them good, bad & ugly.  Now it's time for the magic to happen.  *Just in case you happen to be a in the market for a condominium or townhome, this little nugget from 2011 still applies today, and may find you well:
Whats the alchemy of happy new homeowners?
Monitor the best the market has to offer with your customized HomeFinder System: MarketWatch.
When you see something that you like, we get out there to see it ASAP
When you like it, we make prisoners of those thoughts on paper, make a commitment to buy and put your best foot forward
Then emotionally, physically, spiritually disengage from the outcome and let the rest take care of itself. In this market you optimize the variables that are in your control and you leave the rest to the powers that be.

Step 5: "Escrow" | 6 Victories To Get Your Keys
Ideal Time Frame: [1 month preceding target buy date]


CLICK HERE to see Step 5Because here is where we shine as a cohesive team.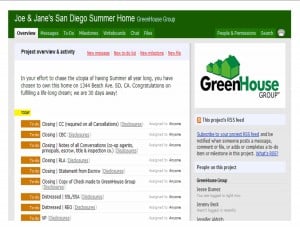 A real estate transaction in this brand new marketplace has a lot of what you might call "Integrated Complexity". There are 100 pieces of paper requiring upward to 43 different signatures and initials, 100-150 different phone calls and emails, sometimes 43 different people from at least 14 different industries that all take place throughout the 7 stages of your loan process! Every "I" has got to be dotted, every "T" crossed – because if there are ever any mistakes made along the way, guess who pays for it? YOU (the buyers)! We use a premium platform service to ensure mistakes are mitigated, and a team assembled to carry that promise out. Kevin P., a recent client of ours, really appreciated the utility of this and mentioned it on 
his Yelp.com review:
 "He's quick to put his one-on-one thoughtfulness to each and every step of the process and even creates a website that you can track each documented step of the lengthy process."  Thanks Kevin, and we hope you'll come to appreciate that touch also.

Step 6: "Celebrate!" | Key Party & Welcome To The Family
Ideal Time Frame: [Target buy date achieved]


CLICK HERE to see Step 6Because we work HARD, we LOVE to throw Parties For You!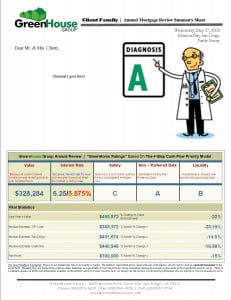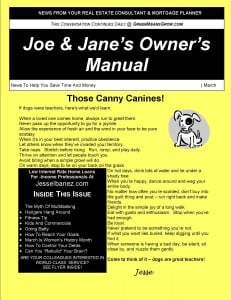 Once the dust of the HouseWarming party settles is where some of our clients tell us our greatest value begins. Where some people, like taxi-drivers, take off after they get their commission check only to never hear from them again. We like to keep a pulse of the market, our position within it and our long term goals in sight so we can remain intentional with our most valuable assets.
*Quick Client Testimonial* Here are some 1st time buyer clients, Steven & Kimberly, sharing some thoughts about the process and experience of working with us in their own words: